Brathwaite and Hall kill Kickstarter RPG project
Design vets say "pitch wasn't strong enough"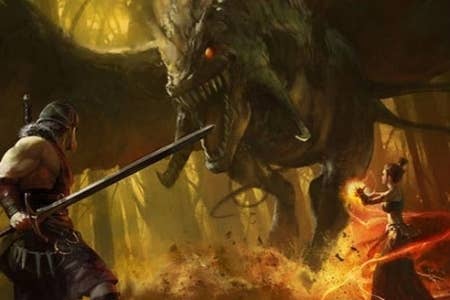 Brenda Brathwaite and Tom Hall have canned their Kickstarter project with two weeks to go, having raised less than $250,000 of the $1 million goal.
Shaker: An Old School RPG was being pitched as a return to classic role-playing gameplay from two veteran designers who worked on titles such as Wizardry, Dungeons & Dragons, Commander keen and Doom.
But the duo have said the "pitch just wasn't strong enough to get the traction it needed to thrive" and have closed the project before deadline.
"Sure, it may have made it," reads the latest update. "We could have fought our way to a possibly successful end. In reading your feedback and talking it over internally, however, we decided that it made more sense to kill it and come back with something stronger."
It's not the only Kickstarter project to run into trouble recently. Haunts: The Manse Macabre has been put on hold after the two main programmers at Mob Rules Games left the company. That project had passed targets and raised more than $28,000.
Last week, Chris Avellone of Obsidian Entertainment told GamesIndustry International that he feared "Kickstarter exhaustion" might see too many crowd-funding projects launched with not enough consumers to back them.