TinyBuild acquires Streets of Rogue developer DogHelm
Meanwhile, the publisher's revenue grew 35% in 2020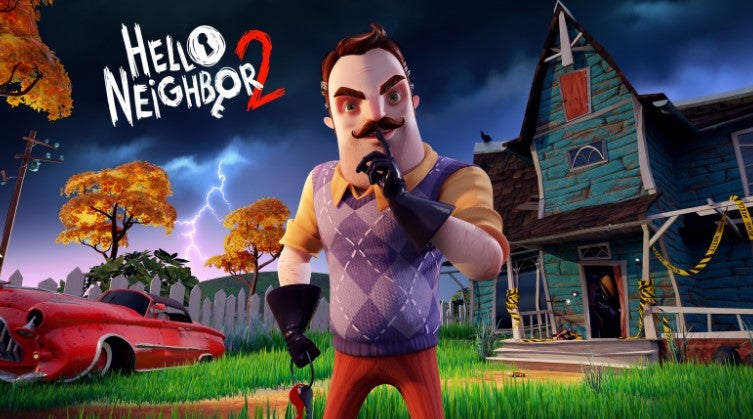 TinyBuild has acquired games developer DogHelm in a deal potentially worth $6.5 million.
The deal sees Matt Dabrowski join the TinyBuild team. Dabrowski through DogHelm developed the rogue-like title Streets of Rogue, which TinyBuild says is the highest rated game in its portfolio. The cost of the deal is split between cash and newly issued TinyBuild shares.
The team is now developing a sequel to Streets of Rogue.
It's the latest in a long line of acquisitions for TinyBuild, which includes the recent additions of We're Five Games, Hungry Couch and Moon Moose earlier this year. Shortly afterwards, the company floated on the AIM stock exchange in March.
"We are delighted to announce the first deal following our successful listing on AIM earlier this year," says TinyBuild CEO Alex Nichiporchik. "As a public company we have an even more powerful platform from which we can deliver on our organic and M&A growth ambitions."
The company also announced its first results for the year ending December 2020. TinyBuild saw revenue grow 35% to $37.6 million, driven primarily by back catalogue sales (representing 75% of revenue). This led to a 99% increase in adjusted EBITDA to $15.3 million. The firm's operating profit was $7.66 million, up from a loss of $2.74 million in 2019.
The company states its performance is 'slightly ahead' of its expectations.
"Our back catalogue has performed strongly, and we now have a highly diverse revenue mix," adds Nichiporchik. "Our strategy to accumulate owned-IP has resulted in a strong financial performance and has translated into underlying gross margin improvement.
"With a strong pipeline of high-quality titles set for release in the next two years, the majority of which are first and second-party titles, we have the potential to build more multimedia franchises and emulate the success of Hello Neighbor. Hello Neighbor was one of our first own-IP franchises and has gone from strength to strength. It is great to now see the fanbase engaging with Hello Neighbor 2 and actively contributing to the game's progress by playing the alpha release. With books, graphic novels, and early talks for a potential animated TV series, Hello Neighbor provides a template for many of our future games.
"Our goal is to expand our position as a leading global developer and publisher, focusing on IP ownership while creating long-term scalable franchises across multiple media formats. 2020 has seen significant progress towards that ambition, and we look to the future with confidence."