Tilt Five appoints chief operating officer and chief business officer
James Stanford joined as COO, while EA veteran Hans ten Cate moved to the chief business officer role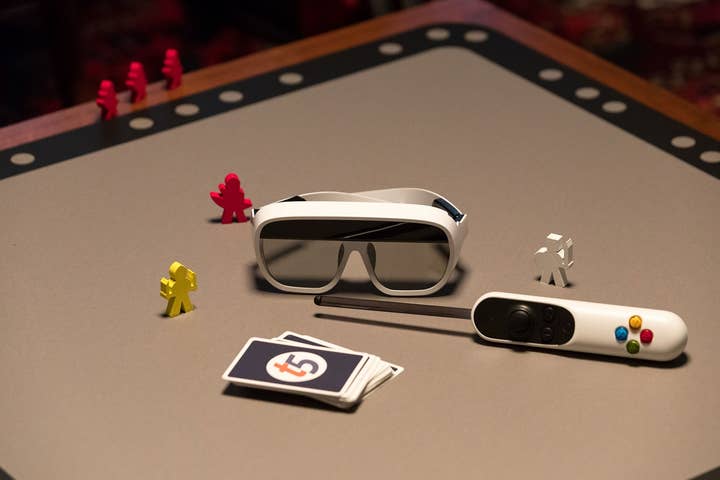 AR studio Tilt Five announced two senior appointments, with James Stanford joining as chief operating officer and Hans ten Cate promoted to chief business officer.
Stanford has 30 years of experience across various industries such as consumer electronics, leading teams in fields like R&D, engineering, sales, marketing, product, and more. He joined Tilt Five from supply chain and operations consulting company Maine Pointe, where he had been a director for the past four years.
In his new role as COO of Tilt Five, Stanford will work closely with CEO Jeri Ellsworth to "accelerate Tilt Five's vision of changing the course of Augmented Reality gaming," the announcement said.
Hans ten Cate is also a veteran -- he joined Tilt Five in December 2019 as acting COO, after over 20 years in various games industry roles at the likes of Sony and EA. At the latter, he was executive producer on games such as The Sims and The Simpsons, before leading business development at EA Partners.
Ellsworth commented: "Hans ten Cate's contributions as acting COO to Tilt Five have been tremendously uplifting. With James Stanford on board, Hans begins the critical role of chief business officer to grow relationships with developers, the games industry, and strategic partners.
"Given James's well-rounded operations and product commercialisation experience, he is joining us at the perfect time to rapidly and sustainably help take Tilt Five to the next level."
We talked to Ellsworth back in October about working around the pandemic to deliver tabletop AR.