Three studios delay - or cancel - their Steam launches in favour of Epic Games Store
Coffee Stain's Satisfactory no longer coming to Valve's marketplace, while Team17 and Double Damage delay their titles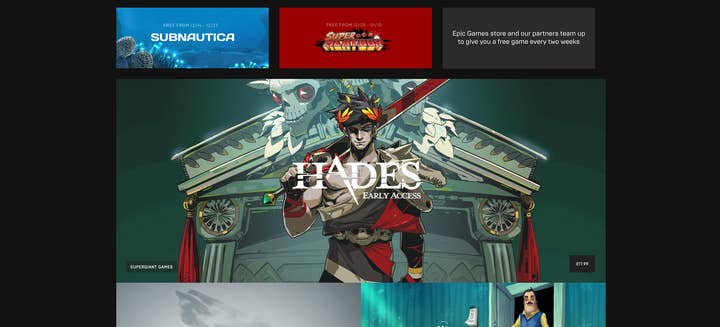 The launch of the Epic Games Store is already having some impact on Steam as a few of the developers in the former's launch line-up have delayed their releases on Valve's platform -- or cancelled them altogether.
The new marketplace launched last week during The Game Awards, with the initial line-up primarily comprised of indie titles. Our own Rob Fahey observed that this is the sector Epic is most likely determined to win over when growing its new store.
There's a few wins for the Fortnite firm in there, such as Ashen - formerly an Xbox One exclusive, but now also available through the Epic Games Store.
Now PC Gamer reports that a handful of other studios are prioritising their Epic release over Valve.
Most notably, Coffee Stain Studios has confirmed that first-person building game Satisfactory will be exclusive to Epic Games Store with no Steam launch planned. In fact, the game's Steam page has been removed entirely.
In a video explaining the decision, community manager Jace Varlet said: "I know a lot of people are going to have some strong opinions about that. Cool. Have those opinions."
He also stressed that the decision was made before Coffee Stain was acquired by THQ Nordic, and that the developer's new parent played no role in pushing the game towards Epic's store.
Varlet added that Valve's new tiers for developer revenue share also did not influence the decision: "We didn't know about that, we found out when you did."
Meanwhile, Double Damage Games announced via a blog post that Rebel Galaxy Outlaw would be exclusive to the Epic Store for a full year after launch, adding: "Eventually it'll make its way elsewhere. (Console releases are not tied to this)."
The studio attributed the decision to the 30% cut of all sales Valve has historically taken, versus Epic's less impactful 12%. But the studio was keen to stress it appreciates what Steam has done for the market.
"Before Valve and the 70/30 split it was pretty darn rough to be an indie (both in terms of royalty share and in terms of the ability to sell things without a publisher). We can all thank Valve for using their leverage to make that happen, and usher in the era we have now. We think it's safe to say that a large percentage of the games made today wouldn't exist without it.
"Epic is using their leverage to push that even farther, to 88/12. That's another whole strata of developers who can survive. Would we like that to become the new standard? Yes. Can that be done without leverage? No."
Varlet promised a Q&A within the coming week that will explain more.
Double Damage even argued that "a curated store with a more limited selection of quality games" will actually benefit consumers, adding: "In the longer term, achieving Epic's goals on the royalty front means more developers succeeding and making more good stuff. That's a longer play, but we think it's still meaningful.
"Moreover, it doesn't remove Steam or other stores from the equation. We've all got big Steam libraries that aren't going anywhere. Yes, this is exclusive right now, but that's all sort of bound up in the store's launch and this specific point in time."
Finally, Team17 posted an update to the Steam page for Genesis Alpha One that confirmed the game "will not be launching on January 29th 2019" as previously planned. It has also removed the playable preview, although the language of the post very much suggests that the full game -- and potentially the preview -- will appear on Steam at some point.