Epic Games Store launches with focus on indie games
Ashen, Hades and Hello Neighbour lead the opening line-up with titles from Annapurna Interactive, Team17 and more on the way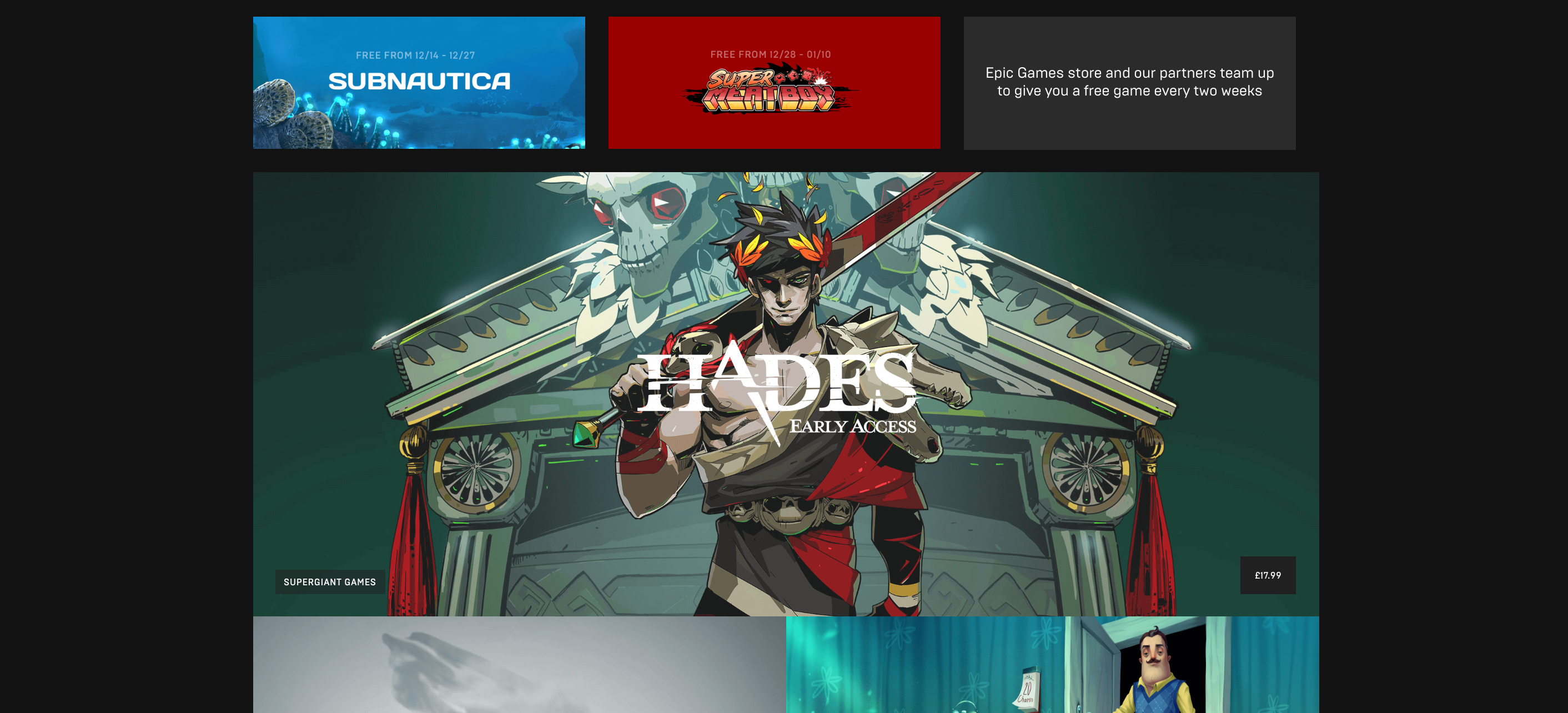 Developers intrigued by the prospect of Epic's new digital games marketplace need wait no longer -- the store is now live and selling a handful of games.
The Epic Games Store launched during last night's broadcast of The Game Awards and thus far has a focus on independent titles from smaller studios and publishers.
The only title for a larger publisher is THQ Nordic's Darksiders III, due on the store from December 14. While Epic Games may well be negotiating with AAA firms to get more recognisable titles on the store, it's no doubt keen to attract the oft-struggling indie community away from major rival Steam -- for reasons Rob Fahey explores in-depth in this week's column.
It will be interesting to see if AAA publishers support Epic's marketplace given that many of them are still trying to establish their own, from Electronic Arts' Origin to Ubisoft's uPlay Store.
As previously announced, the Epic Games Store offers developers a more generous share of revenue than Steam -- 88% vs Valve's offer of 70% -- and the Support-A-Creator program aims to connect developers with YouTubers and Twitch streamers to help raise the profile of their game.
The opening line-up includes Supergiant's new title Hades, TinyBuild's Hello Neighbour and A44's Ashen -- still a console exclusive on Xbox One as previously announced, but currently available solely through the Epic Games Store on PC. And, of course, Fortnite, which was already available through Epic's website.
The first two of Epic's promised free games have also been revealed, with Unknown Worlds' Subnautica available from December 14 to 27, followed by Team Meat's Super Meat Boy from December 28 to January 10.
Epic has also begun promoting a number of other titles that are "coming soon" to the new store, including:
Genesis Alpha One (Radiation Blue, Team17)
Journey (Thatgamecompany, Annapurna Interactive)
Maneater (Tripwire Interactive)
Outer Wilds (Mobius Digital, Annapurna Interactive)
Pathless (Giant Squid Studios)
Rebel Galaxy Outlaw (Double Damage Games)
Satisfactory (Coffee Stain Studios)
Super Meat Boy Forever (Team Meat)
World War Z (Saber Interactive)