THQ Nordic acquires Kaiko, Appeal, and Massive Miniteam
Publisher's latest acquisitions include its frequent partner for modern remasters, the developer of Outcast, and the studio behind Spitlings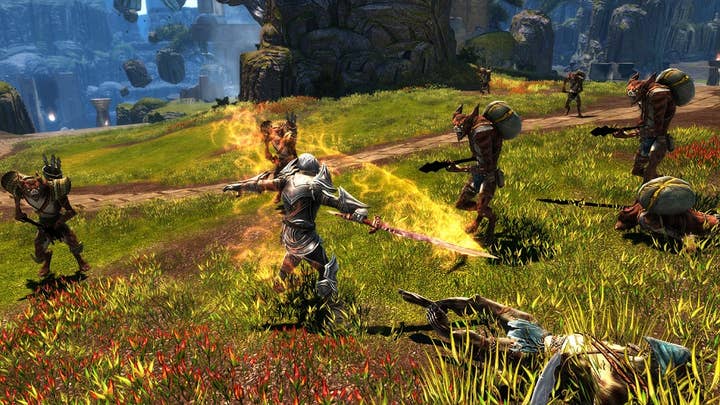 THQ Nordic today announced the acquisition of three more developers to its sprawling corporate org chart.
Joining the publisher are Kaiko, Appeal Studios, and Massive Miniteam.
Based in Frankfurt, Kaiko has partnered with THQ Nordic on a host of its remastered re-releases, including Kingdoms of Amalur Re-Reckoning, Red Faction Guerilla ReMars-tered, and Darksiders Warmastered Edition.
Massive Miniteam is another company THQ Nordic has prior experience with, as the German studio worked with THQ Nordic-subsidiary HandyGames to publish its multiplatform platformer Spitlings last year. Technically HandyGames is the acquiring outfit in this deal, and THQ Nordic said it is working with Massive Miniteam on several projects currently.
As for Belgium-based Appeal Studio, it is the developer of the 1999 adventure game Outcast and its 2017 update Outcast Second Contact. THQ Nordic said the studio is currently working on an open-world action adventure.
Terms of these acquisitions were not disclosed but THQ Nordic said it would reveal more in its earnings call later this month.
Finally, THQ Nordic also established two new subsidiaries, a French distribution outfit called THQ Nordic France SAS and Sarajevo, Bosnia, and Herzegovina-based animation tech company Gate 21 d.o.o.