The return of Tekken headlines PlayStation's State of Play
PlayStation Stars loyalty program launching in late September, two PSVR 2 titles announced but no release date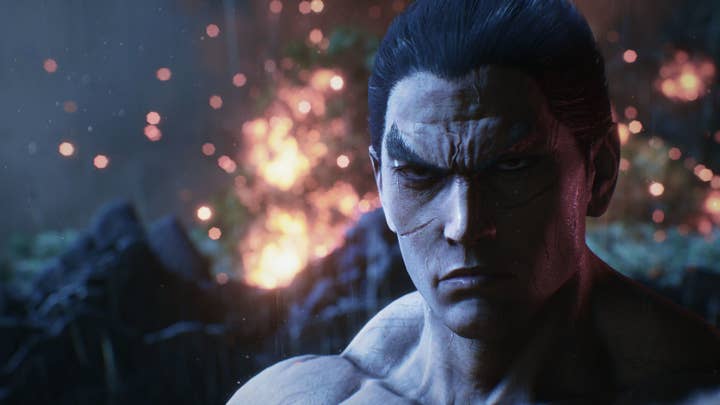 This week's onslaught of digital games showcases continued last night with Sony's latest State of Play, debuting a number of new games – including Tekken 8.
Bandai Namco showed off the first trailer for the next entry in the long-running fighting series is now in development, later confirming that it will also be heading to Xbox Series X|S and PC. The series was last seen with 2015's Tekken 7 on the previous generation of consoles.
Sony also offered an update on its PlayStation Stars loyalty program. First it showed examples of the digital collectibles that users can earn, which are 3D models of classic characters and hardware and not, as the platform holder assured The Washington Post earlier this year, NFTs.
PlayStation Stars will launch on the PlayStation mobile app at first before being integrated into its consoles later down the line. The program will debut in key Asian markets, including Japan, by the end of September, before rolling out in the Americas and Europe in the following weeks.
Two PlayStation VR 2 titles were also shown off: Resolution Games tabletop-themed adventure Demeo, which is due in 2023, and Star Wars: Tales from the Galaxy's Edge - Enhanced Edition, a complete version of the VR experience Lucasfilm's ILMxLab.
There is still no word on what PSVR 2 itself launches, with the latest word from Sony being that it's slated for early 2023.
Other State of Play announcements included:
Team Ninja unveiled a new open-world action RPG, Rise of the Ronin, set in Japan during the late 19th Century.
Ironwood Studios debuted its 'driving survival adventure Pacific Drive, in which players explore a version of Washington state's Olympic Peninsula ravaged by government experiments. It will release in 2023.
Bandai Namco revealed a new sci-fi third-person shooter, Synduality, in which you fight both monsters and other players in a large battlefield.
Shift Up Corp revealed its upcoming game, previously known as Project Eve, is now called Stellar Blade.
Yakuza spin-off Like A Dragon: Ishin will be released worldwide in February 2023. It's the first project from developer RGG Studio to be built on Unreal Engine 4.
A trailer was shown for the PlayStation-exclusive quest in the upcoming Hogwarts Legacy.
Sony released a story trailer for God of War: Ragnarok, which will launch on November 9.
Nintendo also hosted its own presentation last night with the latest Nintendo Direct, revealing a release date and title for the next Legend of Zelda game, as well as confirmation of the long-running rumours that N64 classic Goldeneye 007 is coming back to consoles. You can read the highlights here.