The post-Telltale plans for Skybound Games
How the Walking Dead licence holder will better establish itself as a games publisher
Picking up the pieces after the shock collapse of Telltale Games will be no easy task.
Within hours of the news that the studio behind the episodic adaptation of Robert Kirkman's The Walking Dead was effectively no more, fans were demanding that the game's final season be finished for free (apparently oblivious to the fact that there was no one left to actually work on the game).
Absurd though these pleas for resolution may have been, they're indicative of the expectations Telltale had built around its crumbling business. With the studio edging closer towards complete closure, it falls to Skybound Games -- the new publishing arm formed from Kirkman's wider entertainment firm -- to finish the task.
Having confirmed that "many" of the original developers are on board to see this project through, the company is determined bring the acclaimed series to a fitting end. And Mark Stanger, director and general for EMEA, says it's been a major priority for not just Skybound Games but its parent, too.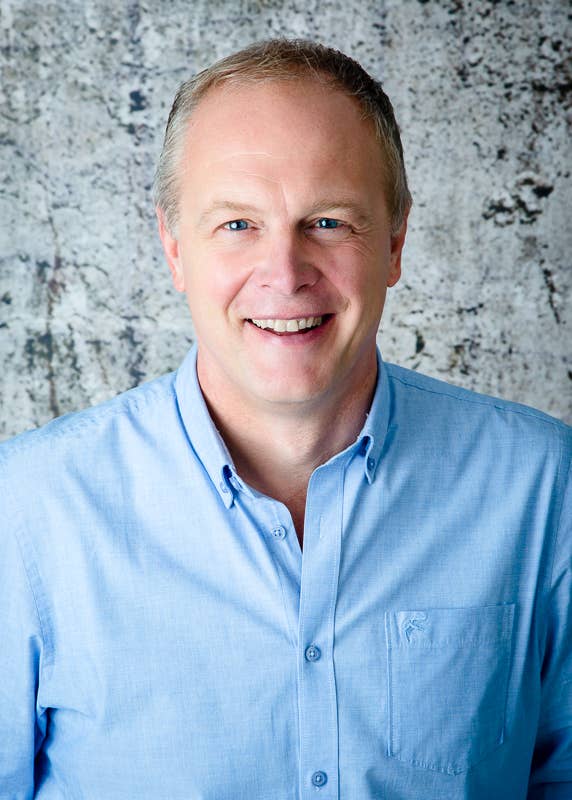 "It's been a huge issue for Skybound Group in the last couple of months, finding the best possible resolution - for all parties," he tells GamesIndustry.biz. "Because obviously it's centred around Skybound's premium IP. The relationship with Telltale goes back a number of years, and we're very cognizant that those games have a massive global audience. It's been really important to us, and it's taken a lot of time from a lot of people to get the best outcome."
We spoke to Stanger's colleague Ian Howe earlier this year -- just over a month before the trouble at Telltale emerged -- who claimed the new publisher hoped to release eight to ten games per year. With the unexpected burden of finishing The Walking Dead, has this affected the company's strategy?
"Not really, not on a day-to-day level," Stanger says. He clarifies that a "small group of people" made it their "absolute focus" but the rest of the team has continued working on its previous games activity and started planning for 2019 and beyond.
And, crucially, the fate of Telltale has not deterred Skybound from working with other developers on its IP in the future. While the motivation behind forming Skybound Games was to have more of a direct hand in how its IP is used in the medium, the publisher is still open to collaborations and is constantly evaluating new opportunities. For example, the company is working with Finnish developer Rival Games on an adaptation of another Kirkman comic, Thief of Thieves.
"We still continue to work with third parties. But to have our own in-house games publishing vehicle was the one bit that was missing"
"When you look at the range of proven capabilities that Skybound as a group has had for quite some time, the obvious thing that's been missing has been games," says Stanger. "Over the years, they've done some arms-length licensing of their IP -- predominantly The Walking Dead -- out to Scopely, Telltale Games and so on, and that still continues. We still continue to work with third parties. But to have our own in-house games publishing vehicle was the one bit that was missing."
Through the wider world of Skybound, the games arm has more than just The Walking Dead that lends itself to adaptation. In addition to Thief of Thieves, Skybound owns a wealth of IP ranging from comics such as Invincible and Outcast, to horror VR series Lies Within, to superhero-themed party game Superfight.
At present, Stanger is unable to comment on which of the company's IP might be in the works when it comes to video games (nor is he able to go into more detail on plans for The Walking Dead) but assures that the publisher is looking at which properties will be the best fit for the medium.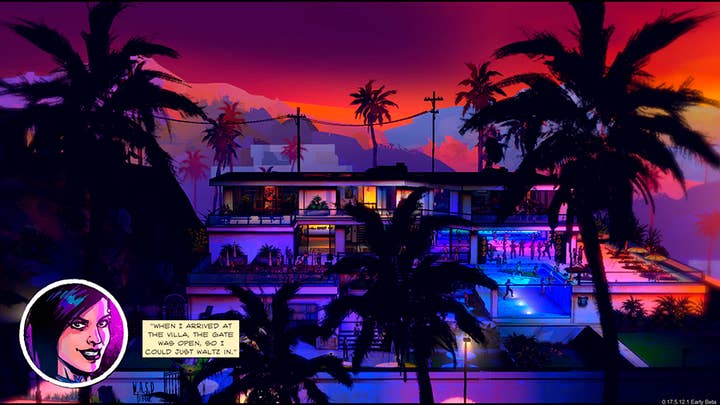 And, he says, this relationship can work the other way. The experience Skybound has gained in the realms of TV, live events and more means the publisher can -- potentially -- enable developers to bring their own franchises to other forms of entertainment.
"There's a lot of entertainment companies that talk about being multi-platform but when you actually look at what Skybound has achieved, it has built a genuinely, demonstrably multi-platform business that's not just doing stuff across multiple platforms and channels, but doing it well," says Stanger.
"If there's something really outstanding, we can say to the creators: 'Well, what about comics? What about books? What about TV?'"
"There's a number of publishers that are focused on the indie opportunity right now, but not many of them can point to this broad range of resources and competency and ability that Skybound has across these other areas. It won't always be appropriate, but if there's something really outstanding we can say to the creators: 'Well, what about comic books? What about books? What about TV?' Clearly that won't always be relevant, but it will be relevant from time to time and that's expertise that we have in-house."
The notion of taking games franchises beyond the realm of games is nothing new; the likes of Blizzard and Ubisoft have entire publishing businesses and extensive partnerships bringing Assassin's Creed, Warcraft and more to fans via books and comics. But Stanger maintains that few will have the knowledge Skybound has gained over the years.
"I don't know if it's harder or easier to go the other way, to go from games and then try to branch out into comics and books and TV and all the other stuff that Skybound already does, but I know they've learned a lot and developed a significant amount of expertise in those veins that's been hard earned," he says.
Equally, Skybound is not the first entertainment company trying to establish itself in the games market. You need only look at the strength of Warner Bros' business, or even the ambitious of more recent entrants like Wild River, to see the potential of video games has long since been recognised by other screen industries.
Nevertheless, with new publishing competitors emerging on a regular basis, Stanger is confident Skybound has what it takes to stand out.
"We're going into the market with our eyes wide open," he says. "While this is a new division for the Skybound group, the people that are driving it have been around for a long time. I started my games career at the start of the '90s, our CEO Ian Howe around the same time. And there's a significant amount of new blood - not just within Skybound Games but within Skybound Group... We feel as a group we've got a got handle on both the physical and digital landscape.
"We're aware of the challenges. We're aware that trying to navigate a path between the physical and the digital that ultimately delivers the commercial return that we and our partners all need is not easy. This season is proving that again; it's not an easy marketplace to navigate your way through. But we feel that within the games team we have the right experience and unlike a lot of our competitors focused on indie publishing, we have this larger group and the wider expertise and resource to support us. We have a lot of the right ingredients."