The GamesIndustry.biz Podcast: Does E3 need PlayStation?
In this special episode, we share our thoughts on the potential fallout of Sony's decision to skip the year's biggest games showcase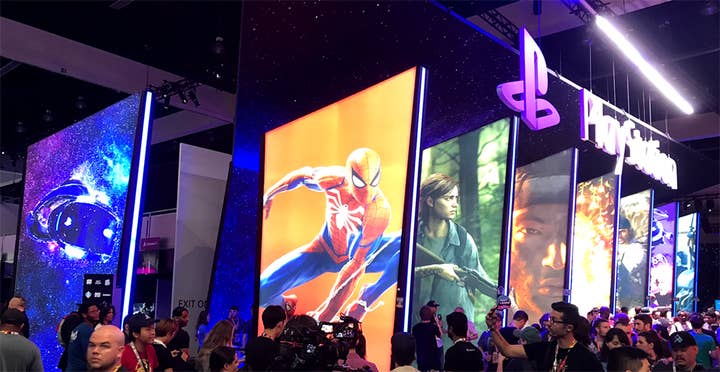 Rebekah, Chris and Brendan come together for a special edition of the podcast, discussing this week's biggest news: Sony will not be attending E3 for the second year in a row.
While the platform holder has other plans to get the PlayStation 5 in front of the masses ahead of its launch this Christmas, including attendance at "hundreds" of other consumers events throughout the year, we ponder some of the reasons the company has opted out of the industry's biggest annual showcase.
We also discuss why so many major publishers, such as EA, have diminished or removed their E3 presence over the past few years, and speculate as to how the ESA can transform the event in a way that wins them back.
This is an additional podcast to our usual weekly show. Our latest breakdown of key news stories -- including whether Nintendo needs to launch Switch Pro this year, how Pokémon Sword and Shield's Expansion Pass is the right direction for the series, and why Battlestate Games has not put playable women in Escape From Tarkov -- is available to download here.
You can listen to our latest episode below, subscribe to our RSS feed, or download the file directly here. It is also available via Spotify, iTunes, Google Play, Stitcher, Overcast, Player FM, TuneIn and other widely-used podcast platforms.