The GamesIndustry.biz E3 Award Winners
Our editorial team picks the best of the best from E3 2019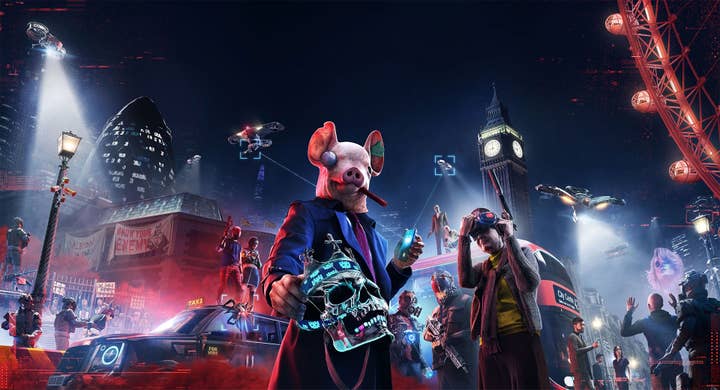 E3 was a more subdued affair this year, with no Sony to give Microsoft something to think about, and a major publisher or two missing in action. There was some interesting news and a few legitimate surprises, but it was an E3 that seemed as much concerned with what's coming in two years time as it was with the next six to nine months of gaming.
Microsoft bought Double Fine, Nintendo delayed Animal Crossing, Bethesda didn't mention The Elder Scrolls VI, and apparently every single company in the games business plans to launch its own subscription service. A bit of fairly crude maths suggests that won't work out for everyone concerned, but some left E3 with plenty to smile about.
Here are the choices from the GamesIndustry.biz team for our third annual E3 awards.
Best Developer: Ubisoft Toronto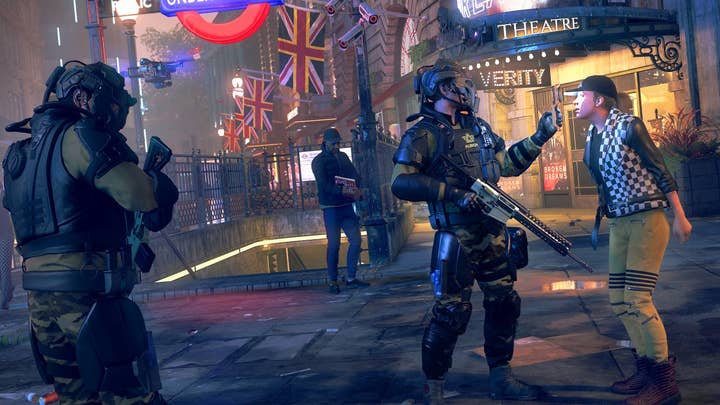 One of the less gratifying trends at E3 over the last few years is a move away from gameplay at the week's many press events. Not so long ago, publishers would show long sequences of gameplay (occasionally live) from numerous upcoming titles, but that increasingly feels like a thing of the past. In its place are expertly crafted trailers and sizzle reels that can excite, but leave a great many questions about what the actual experience will be like.
This year, Watch Dogs Legion was a welcome exception, and perhaps the single most impressive game showcased at any of the conferences. The series itself has always been entertaining, but it has never quite lived up to the promise of its ideas. With Legion, however, Ubisoft Toronto has designed an innovative simulation that offers what looks like a genuinely unique take on open-world games.
With Clint Hocking at the helm, post-Brexit London as its setting, and, yes, a politically charged message at its core, Watch Dogs Legion looks set to be a AAA game worth every but of its hype.
Best Publisher: Square Enix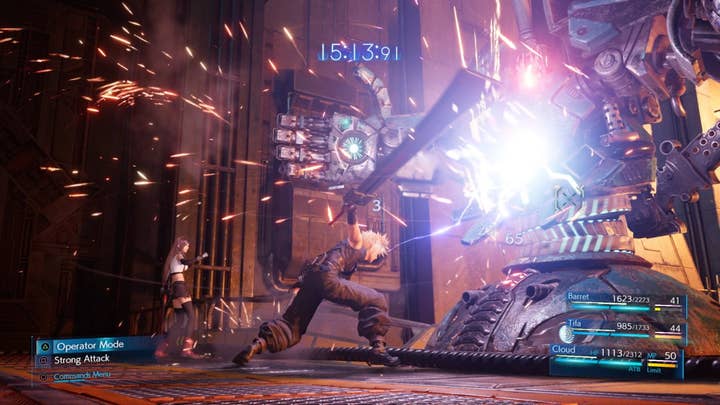 This award is always a difficult choice. Some companies are impressive publishers simply because they can afford to be: Xbox can buy a dozen great studios and therefore have a dozen great games; Nintendo can leverage its vast development resources and fill up an entire hour with bite-size announcements.
Most publishers, however, have an even mix of strong and lean years, and their presence at E3 is generally indicative of the confidence they have in what they're showing. That was the case with Square Enix, which had little more than an underwhelming livestream last year, but stepped up to a full press conference for E3 2019.
You could argue that its confidence was justified by the remake of Final Fantasy VII alone, but it also showed the first glimpse of Crystal Dynamics take on Marvel's Avengers, it offered more reasons to be excited by the potential of Dying Light 2, and showcased the strength of its back catalogue with a mix of sequels and remasters -- a back catalogue that may eventually be available in its entirety on a subscription service.
It was a subdued E3 in many ways, but Square Enix had a better year by its own standards than any other publisher.
One To Watch: Empire of Sin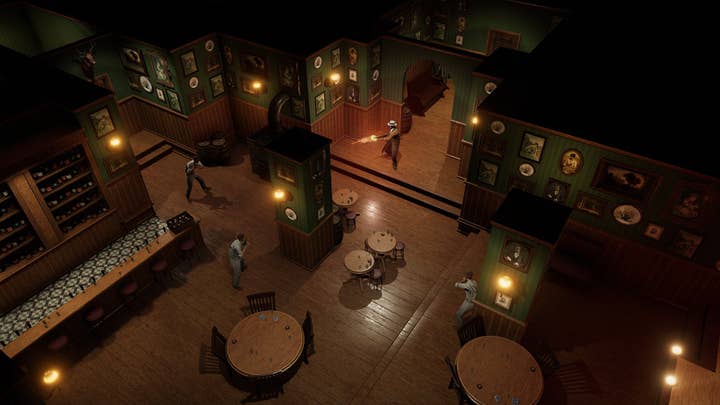 The announcement of a partnership between Paradox and Romero Games raised quite a few eyebrows. On one side is a publisher known for a handful of very specific genres, on the other a studio founded by two highly respected game developers, neither exactly a figurehead of grand strategy.
What emerged, though, is not quite what one might expect from either, and all the more intriguing as a result. Empire of Sin was one of the more immediately exciting announcements of E3 -- an entirely unexpected part of the Nintendo Direct, which left an outsize impression given its relatively brief showing.
A heady brew of Civ-style empire building, tactical combat in the vein of X-Com, all underpinned by social and political wrangling, with an atmospheric Prohibition-era Chicago as its setting. Empire of Sin is apparently a longstanding passion project for Brendan Romero, and the potential for greatness is there for all to see.
The Hype Award: Breath of the Wild 2
There are two distinct forms of hype: one is created by the manner in which something is presented, the other in how it's received. On any given year, E3 presents myriad examples of both, but in 2019 two stood apart from the rest.
In terms of presentation, nothing tops CD Projekt's announcement that Keanu Reeves will play a major role in Cyberpunk 2077; a game that hardly needed a boost to the already daunting level of expectation around it, but that received one anyway in the bodacious form of Reeves, in both its trailer and on the Xbox stage.
That is not our winner, however, purely for the reason that the hype around Cyberpunk was plenty high already, thank you very much. Instead, we've opted for an example of hype created on reception; the near hysterical levels of excitement that greeted Zelda: Breath of the Wild 2, despite its snappy trailer containing barely enough information to fill a single sentence on a Wikipedia page.
It is likely to be brilliant, of course, but the fevered response it received is perhaps more than any game can truly satisfy.
Best Marketing Execution: Cyberpunk 2077
The time between making a list of nominations for this award and choosing the winner was almost embarrassingly short. Devolver Digital took another funny, pointed jab at the industry with its E3 video, Xbox had a car made entirely of Lego, but Keanu Reeves is in Cyberpunk 2077 and, oh look, here he is at actual E3 2019.
To say the crowd went wild is a vast understatement, and to say that Reeves himself was a charming and delightful presence is so obvious as to be unnecessary. It may have been entirely clear that he'd never before clapped eyes on the words he was reading from the teleprompter, but somehow he managed to pull it off, and raise the profile of Cyberpunk even further into the stratosphere,
None of this will have been cheap for CD Projekt Red, of course, but this audacious marketing stunt already looks like money well spent.
Best Booth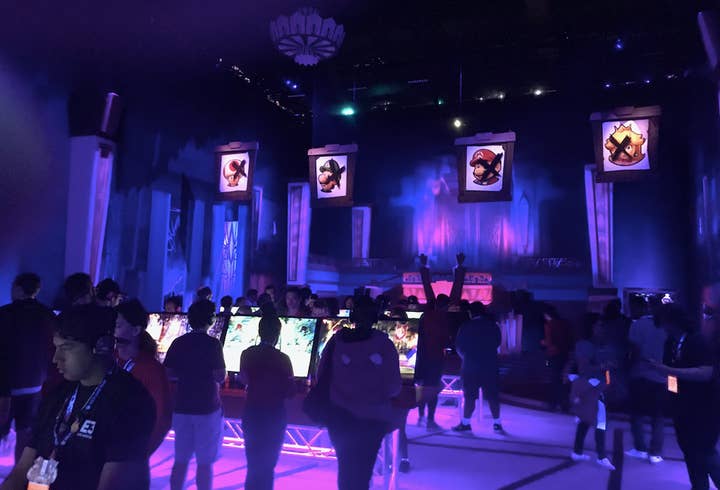 There were a number of decent booths and shiny things at E3 this year. The Monster Hunter World: Iceborne statue was a striking sight, the Avengers and Final Fantasy VII closed areas were nicely themed, the Fortnite booth was shiny and playful (albeit similar to 2018) and the 2K booth was full of bright Borderlands imagery.
Indeed, pretty much every publisher booth had something about them. Sega's had some clever ideas, including an Olympic-themed track and climbing wall, plus a giant Genesis/Megadrive controller to promote the miniature version.
The less said about the Bang energy drink execution, with its outdated use of booth babes, the better.
But the one that wins our highly coveted 'Best Booth Design' award was Nintendo. There were three areas to Nintendo's booth. One included a collection of games (headlined by The Legend of Zelda: Link's Awakening with some lovely dioramas), and there was a Pokémon segment themed around the in-game stadium battles. Nice, but not award-winning nice.
What elevated it all was the Luigi's Mansion 3 section. It was a closed off segment themed around the haunted hotel from the game, with bellhops, various spooky paraphernalia. mirrors with boos floating within them and even hologram ghosts that pop up when you stand on a certain spot. It all bodes well for the Super Nintendo World partnership with Universal Parks and Resorts.
It also bodes well for Luigi's Mansion. The last game on 3DS sold just shy of six million, and it seems Nintendo is giving this third game a serious push when it arrives later this year.
Retailer's Game of the Show: Halo Infinite
The seemingly inexorable shift to digital downloads is gathering pace, and the landscape has never been more challenging for traditional games retailers. E3 started out as a forum for the industry to showcase its products for those very companies, but now the industry uses it as a platform to bypass them and speak directly to the consumer.
However, there is a bright spot on an otherwise murky horizon for GameStop, GAME, and their peers: the transition to a new generation of hardware, a process in which retail still plays a vital role. People may not buy games in boxes in the same numbers as they used to, but buying a console is another matter. The next PlayStation is a rare and vital opportunity for recovery, so the retailers' choice for the best game of E3 is not all that surprising.
Halo Infinite is the return of a much loved and commercially valuable franchise, yes, but it is also a launch title for Microsoft's next console. If it fulfils its obvious potential, it will provide a great incentive for millions of people to spend hundreds of dollars at a store -- some good news for games retail at last.