Square Enix subscription service would focus on classic titles
CEO Yosuke Matsuda: "We don't know what form it might take, but we want to leverage our catalog"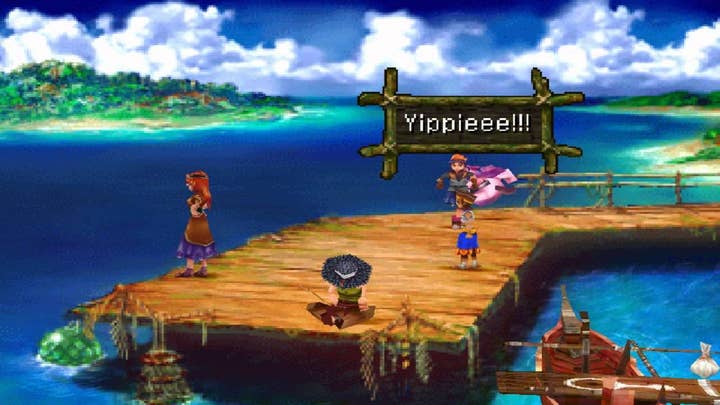 Square Enix, even more so than many other developers, has an impressive catalog of classic titles that its fan would love to see ported to modern consoles or remastered.
And while it did a lot of work to that end this E3 with games such as Final Fantasy VII Remake, The Mana Collection and Trials of Mana, Final Fantasy Crystal Chronicles, and The Last Remnant, there are still plenty of others that haven't been touched. But Square Enix president and CEO Yosuke Matsuda is aware of the demand, and says the developer wants to do something about it.
"We're working on that in a variety of ways," Matsuda said in an interview with Game Informer. "That is a request that we hear often. As far as our major titles go, most of those, we still have variations out that you can play now. The more classic titles that you might have played on NES, we are still working hard to make it so you can play those. We actually have launched a dedicated project internally to port those, so we are working to make them available on a variety of platforms. Certainly down the road, we would like to see that on a subscription or streaming service, so we're exploring the possibility of creating a dedicated channel for ourselves."
Separately, Matsuda told GamesIndustry.biz that the company was looking at a subscription service having learned from being a part of Xbox Game Pass for some time now, though it wanted to take the next step to branch out on its own.
Streaming and subscription were certainly talking points at E3 this year, with Google Stadia showing off its pricing model the week before, Microsoft getting the ball rolling on Project xCloud and dumping piles of games into Xbox Game Pass, Ubisoft revealing plans to tie its new UPlay+ game subscription service to Google Stadia, and Bethesda announcing Orion technology to improve game streaming.
"I think everyone is going in that direction, so we do want to be proactive in considering those options," Matsuda continued. "We still don't know if it would be a subscription service or an exclusive downloading service or what form it might take, but we do want to leverage our catalog."
One other issue Matsuda brought up in bringing beloved old titles forward is that sometimes, Square Enix does its best but simply doesn't have the means.
"I'm embarrassed to admit it, but in some cases, we don't know where the code is anymore. It's very hard to find them sometimes, because back in the day you just made them and put them out there and you were done - you didn't think of how you were going to sell them down the road. Sometimes customers ask, 'Why haven't you released that [game] yet?' And the truth of the matter is it's because we don't know where it has gone."