FFVII and Avengers bookend Square Enix's hour of announcements, commercials
Multiple retro remasters also announced, and a new title from Square Enix Collective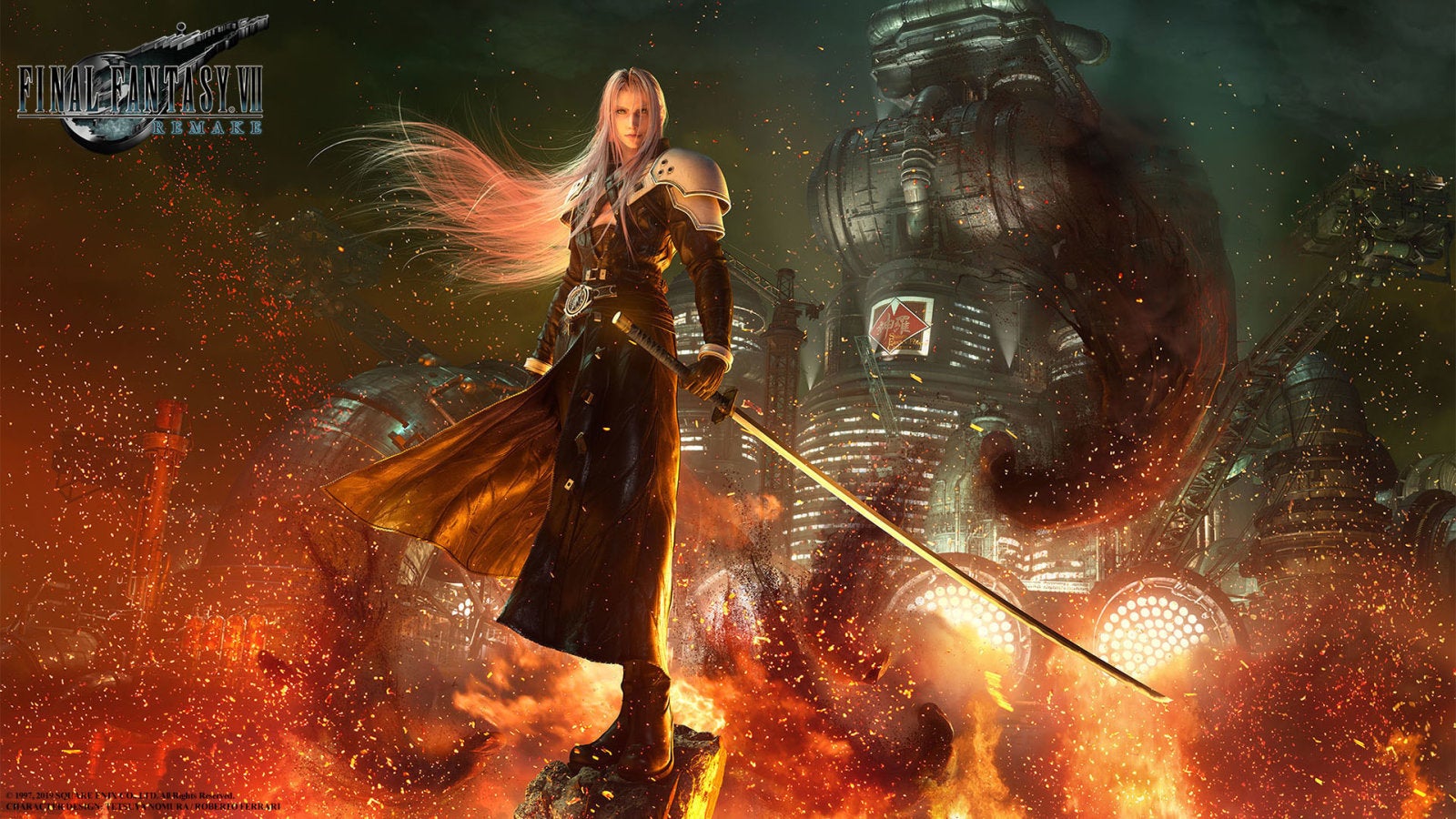 Last year, Square Enix's press conference was really a livestream that was notable mostly (if at all) for its announcement of The Quiet Man. This year, Square Enix got itself a proper stage presentation, teased the heck out of a Final Fantasy VII gameplay reveal, and managed to keep an audience with it through just over an hour of a 50/50 mix of game announcements and...commercials.
Final Fantasy VII and Marvel's Avengers were the main highlights, though a few retro remasters and some new trailers also were able to hold interest. Here's everything that was announced at Square Enix's E3 2019 press conference:
FFVII, Avengers, and oh yeah, these other things
Square Enix made absolutely no secret that the focus point of its conference would be Final Fantasy VII, for which it showed off some proper gameplay footage at last alongside a trailer, a release date, and more. FFVII bookended the conference with Marvel's Avengers at the end, which received the same treatment. In between, we got a very small smattering of brand new announcements.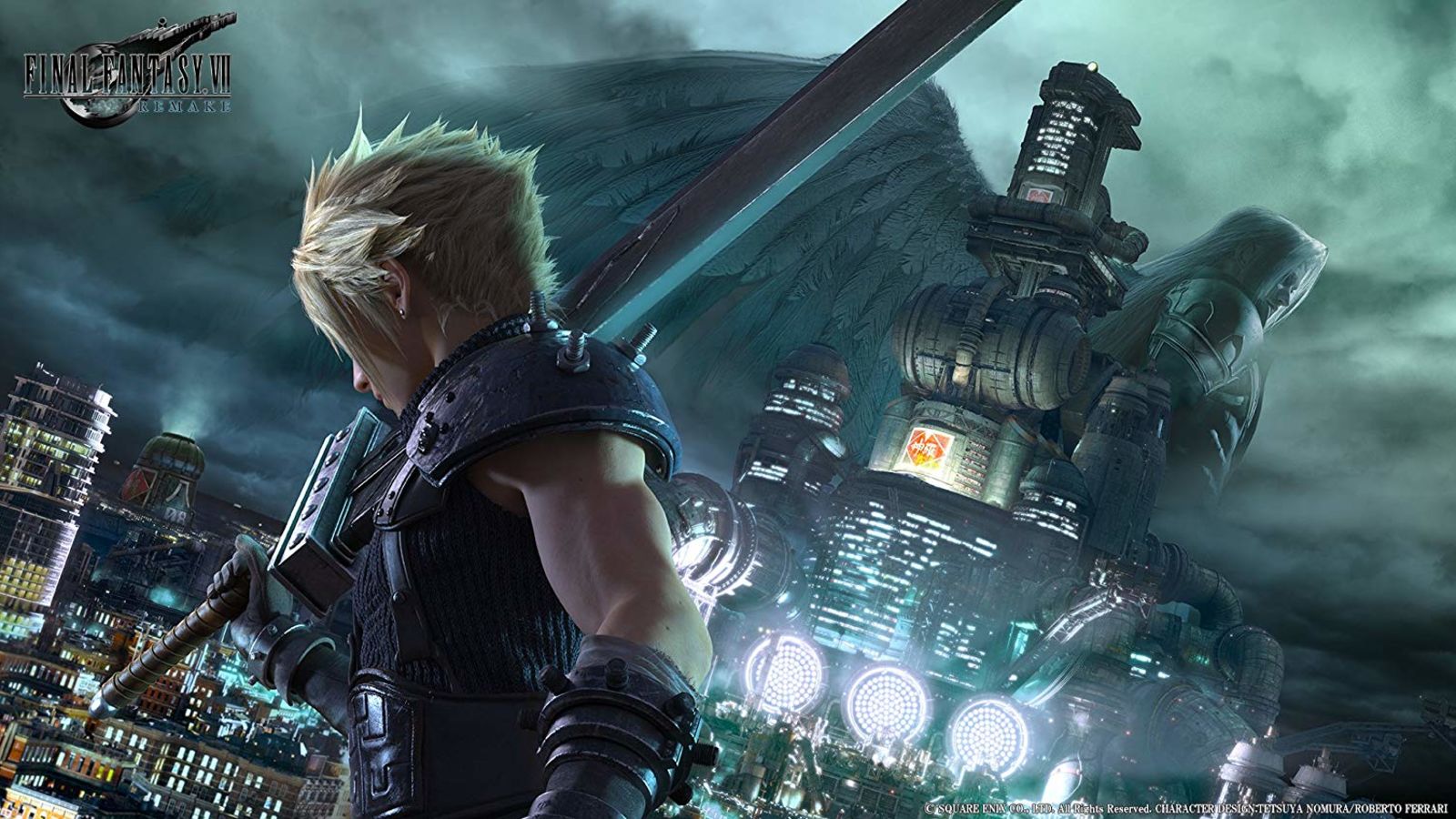 The following games either were announced for the first time, or saw brand new info presented at Square Enix's E3 2019 press conference:
In a grand opening, Final Fantasy VII got the biggest info dump it's had since it was announced. Producer Yoshinori Kitase showed up onstage to reaffirm that the game is still going to be episodic, that Part 1 will focus entirely on Midgar, and yet will also consist of a whopping two Blu-ray discs worth of content and will be a standalone game in its own right. Alongside a gameplay trailer that gave more details on the merging of action combat and the Active Time Battle system reimagined, we got a release date of March 3, 2020 for this "Part 1" of the game.
We already knew Final Fantasy Crystal Chronicles was coming to PS4 and Nintendo Switch, but we sort of got a narrowed release window of winter 2019. Good news: it's also coming to iOS and Android.
In one of the few "Out now!" moments of E3 we've had so far, a Nintendo Switch remaster of The Last Remnant is, well, out now.
Dragon Quest Builders 2 already had a release date set for July 12, 2019 on Nintendo Switch and PS4, but we learned there's a playable demo coming June 27.
Another contender in the running for "longest video game name," Dragon Quest XI Echoes of an Elusive Age Definitive Edition S also got a slightly narrowed release window on Nintendo Switch, from "2019" to "Fall 2019."
A new game made by indie studio Original Fire Games and supported by Square Enix Collective is coming in 2020 to Steam, Xbox One, PS4, and Nintendo Switch. It's called Circuit Superstars, and it's a top-down racing title.
Technically it was shown off yesterday already, but we saw the trailer for Kingdom Hearts 3's upcoming DLC Re:Mind, which includes new playable characters and is coming "this winter."
Final Fantasy XIV Online, which has reached 16 million registered users, got a trailer for its next expansion: Shadowbringers. It's launching on July 2.
Two SaGa games are coming West: a remastered edition of Romancing SaGa 3, and SaGa Scarlet Grace Ambitions (which is in turn a remastered version of SaGa Scarlet Grace). Both games are headed (eventually) for Nintendo Switch, PS4, Steam, iOS, and Google Play, while Romancing SaGa 3 will additionally launch on Windows 10 and PS Vita.
People Can Fly (which just announced a fourth studio based in New York) is working on a new game called Outriders, set to launch in the summer of 2020 for PS4, Xbox One, and PC.
Tokyo RPG Factory's Oninaki got a new trailer, and a confirmed release date of August 22 for Nintendo Switch, PS4, and Steam.
Final Fantasy VIII Remastered sure looks like Final Fantasy VIII, and will launch in 2019 for PS4, Nintendo Switch, Xbox One, and Steam.
Finally, Marvel's Avengers, made by Crystal Dynamics and Eidos Montreal. We saw a trailer as well as a smattering of gameplay, which showed the game would be a reimagining of the universe with an original story rather than a spin-off of the recent Marvel movies. It features Captain America, Iron Man, The Hulk, Black Widow, and Thor, and can be played with up to 4-player co-op. It's coming May 15, 2020 to PS4, Xbox One, PC, and Google Stadia, though PS4 players will get a chance at early beta access. Oh, and "no random loot boxes or pay-to-win scenarios."
Commercial breaks
For some reason, Square Enix interspersed actual announcements at its E3 press conference with commercials that had either zero or almost zero new info whatsoever. The following games were subjected to this treatment:
Life is Strange 2 (the last episode was out in May, the next isn't coming til August)
Octopath Traveler (out on Steam just a few days ago)
Battalion 1944 (out last month)
Final Fantasy music on streaming services, which happened last week
Dying Light 2 (okay, it's not out yet, but we already saw a far more robust trailer yesterday)
War of the Visions: Final Fantasy Brave Exvius (already announced in Japan, but now shown for the west for iOS and Android at an undetermined date)