The future of indie | Playable Futures Podcast
Latest episode reflects on what independence means for the current generation of developers and publishers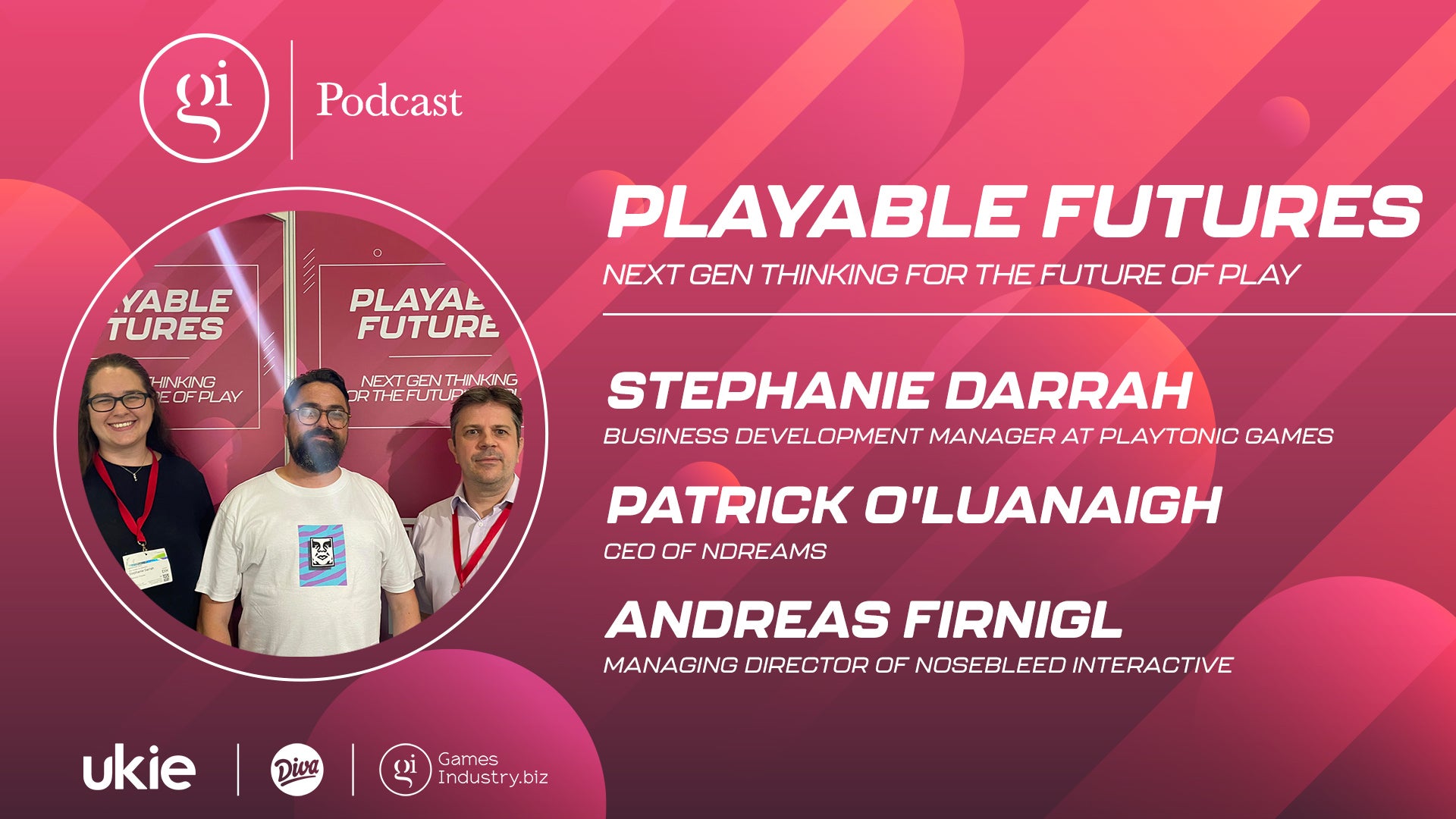 For the latest episode of the Playable Futures Podcast, Will Freeman is joined by representatives from three of the many independent and mid-size studios that are currently making waves in the games industry.
Playtonic Games business development manager Stephanie Darrah, nDreams CEO Patrick O'Luanaigh, and Nosebleed Interactive managing director Andreas Firnigl discuss how much the game space has changed in the past decade and what it means to be an indie in a world where their titles are vying for audiences' attention alongside AAA behemoths.
With the landscape ever changing, many developers are becoming publishers themselves, taking their experiences of working with external parties to inform their own ventures into the space.
"A lot of developers like us have become publishers because we've been through the process ourselves," Darrah explains. "We've developed a game from start to finish. We've done ports ourselves. We've had publishing partners and we know the next steps after development, like QA and localisation… We know the pitfalls and we know the milestones."
Community is integral to industry success too, with many publishers increasingly focusing on nurturing talent and sharing knowledge across the indie space.
"We've been in those shoes and we know people who are now trying to be in those shoes," Darrah adds. "For us, it fits the model of the industry as a whole. It's about helping people. It's about trying to make it a better space… You connect with people who are needing that support and suddenly you're a consultant, or a publisher."
The Playable Futures Podcast accompanies Playable Futures, a collection of insights, interviews and articles from global games leaders sharing their visions of where the industry and medium will go next. A series of ten articles so far have been published on GamesIndustry.biz, with more planned. Playable Futures is a collaborative project brought to you in partnership with GI.biz, UKIE and Diva.
You can listen to the episode in the player below or download the file directly here – and scroll down for some of the episode's highlights.
The GamesIndustry.biz Podcast is available via Spotify, iTunes, Google Play, Stitcher, Overcast, Player FM, TuneIn and other widely-used podcast platforms, or you can subscribe via our RSS feed.
Title music by Thomas Marchant. Episode produced by Keira Freeman.