How PES wants to level the playing field
European brand manager Lennart Bobzien discusses the eFootball rebrand and renewed efforts to put Konami's football game on top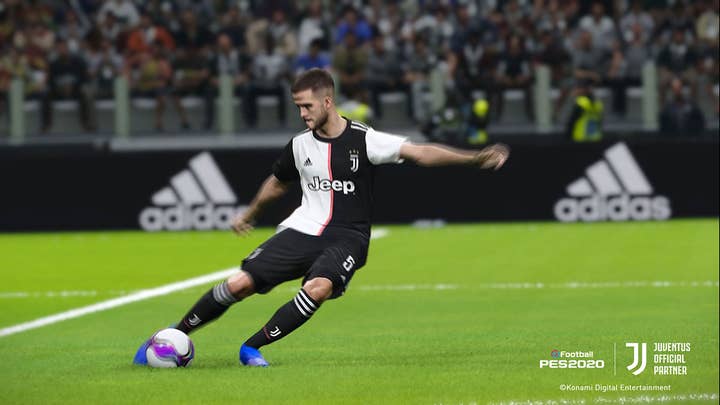 PES has been widely regarded by the underdog of the football gaming world for years. While some may prefer its more authentic simulation of the sport, there's no denying that a certain EA-published rival has been tough to beat when it comes to both sales and exposure.
Yet it feels like Konami's game has been on even more lips this year, if only due to its surprise rebrand.
At E3 2019, Konami revealed this year's entry would be title eFootball Pro Evolution Soccer 2020. That lengthy middle bit can still be shortened to PES, but the eFootball has been emphasised time and again as the Japanese publisher strives to both underline how important professional gaming will be to its future and also reinvigorate the discussion around its football game.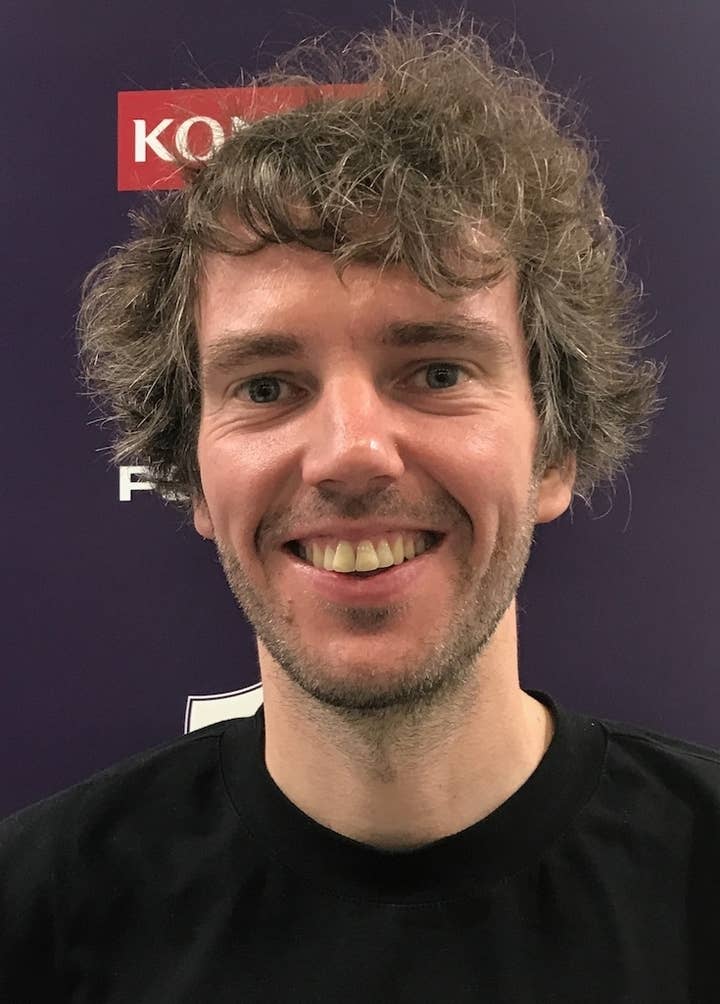 Speaking to us at Gamescom, European PES brand manager Lennart Bobzien acknowledges that among fans and the industry "no one really expected this sort of rebrand" but maintains it's a great way to highlight where the series is going in future. He stresses that this "doesn't mean that we're focusing 100 percent on esports" and that "in the end, the product is still the same," clarifying that it's better to look at the decision as a repositioning rather than a rebrand.
It's a difficult new branding to push. While Gears 5, for example, acknowledges that few people ever bother to add the 'of War' bit when discussing those games, eFootbal PES is an elongation of a long-running series people have been shortening to a single syllable for years.
Many of the stories in the games media emerging today about how well eFootball PES 2020 has fared in the UK charts drop the new prefix, and it's hard to imagine fans adopting it either ("Anyone up for a game of eFootball PES?"). Bobzien is perfectly comfortable with this.
"That's why we also decided to keep the wording PES still in it," he explains. "PES is still the heritage. We always want to keep it in there, that's why we decided to call it eFootball PES. Whether users will call it still PES, that's fine for us, it's just that we want to have this addition to our product name to mention the fact that also esports is becoming relevant for us."
Bobzien is confident the company's esports efforts can help PES (see, even we're doing it) stand out from its competition, pointing to the two leagues built around the series. The PES League is a more traditional esports tournament targeting a wider audience, but Konami also runs eFootball Pro, where professional clubs put forward their real players to compete with each other in the game. Getting footballers on board will also help grow the audience for PES' esports.
"There's pressure on a yearly basis with such a massive competitor but we are in a very good position with PES right now"
"We want to have a realistic competition," Bobzien says. "We want to have Manchester United playing with their real sport.
"Obviously, when you look at DOTA, League of Legends, their audience is massive. It's huge. Our audience is growing, year by year. It also depends on the country, whether it's Europe, South America, or Asia. Depending on the location, esports is bigger. And for us, it's very important that we want to provide a realistic esports platform, which especially users who are not really familiar with esports can follow.
"The advantage of football, or any sports video games with esports, is that more or less everyone knows football. They understand how football works, you go from left to right and try to score a goal. If you are a user or casual gamer and want to watch League of Legends or DOTA, if you're not really into it, you can struggle. I understand their audience is massive, so they have loads of people following them, but I still don't understand live matches."
But,as Bobzien previously said, PES isn't about to completely focus on esports. The core product, which helped establish the series' success so far, is still of utmost importance and that means bulking up in an area where Konami has fallen short in the past: licences.
With so many official licences tied up in EA's FIFA deal, it's been difficult for PES to utilise familiar players and clubs in gathering attention. But over the past year or so, the number of partnerships Konami has managed to extend or exclusively secure has increased dramatically. Last year, for example, PES added more than seven leagues to the game. Granted, none as high profile as the Premier League, but the inclusion of the Scottish, Danish, Belgian, Swiss and Russian leagues proved to resonate well with fans.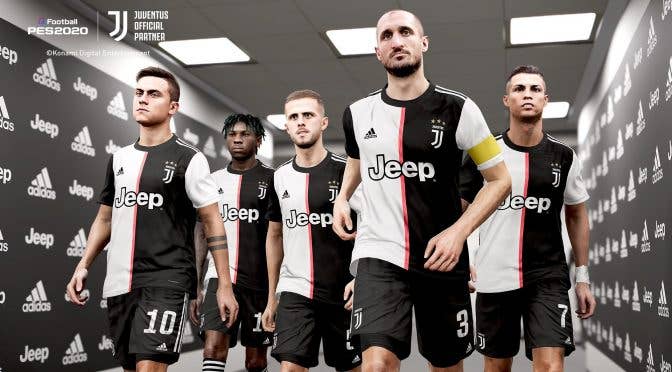 This year, the developers have managed to secure an exclusive partnership with Cristiano Ronaldo's team Juventus -- the first time in 25 years the club will not be available in FIFA. It also featured Manchester United and Bayern Munich, with 3D scans of their players, plus the exclusive rights to the latter's home stadium. It might not be enough to suddenly dethrone FIFA, but it's certainly kept eFootball PES 2020 on people's radars.
"We understand that those three licenses have a huge impact, but it takes time," says Bobzien. "We are showing users that we are not stopping in exploring new opportunities to secure licenses. We secured Serie A, which we haven't had for a while, we re-signed the Euro 2020 again which for us, besides having a great competition in the game, is a sign for our fans and our users that we still have a very good and healthy relationship with UEFA."
"The advantage of football [esports] is that more or less everyone knows football"
Another advantage of the exclusive partnership with UEFA for Euro 2020 is it gives Konami another marketing beat when the tournament kicks off next year. With more than 50 fully licensed national teams in the free DLC, PES can likely expect a nice sales lift several months after launch.
Bobzien says Konami is still looking at how it can make up for the lack of a fully licensed Premier League. While the series does appear in the game, restrictions from EA's deal means it has to resort to non-licensed teams.
"But then we are still trying to find ways to maximise still some of those licenses because in the Premier League, for example, we can have a maximum of two licensed teams," Bobzien says. "So,this year, we went with Arsenal and Manchester United. In the Bundesliga we can have three teams."
There's one more advantage PES has that often gets overlooked: the mobile version. This has already achieved more than 250 million downloads, making it "bigger than console" for PES. Being free-to-play, Bobzien says it has served as a great entrance point for the series -- and, naturally, the opposite has been true, with the console version directing people towards mobile.
It all builds a strong foundation for the future of the series -- especially as it's Konami's only major recurring global console release.
"Obviously there's pressure there," Bobzien admits. "We have to perform, we have to hit our targets, but the mobile game is very successful. We have three titles -- a trading card game, a management game, and we call it an action game, which means that you can play [football] yourself.
"The mix between console and mobile is very healthy and it helps us to move forward. It helps us to apply for our new licenses, to develop new things, such as Match Day, to improve the Master League. There's pressure on a yearly basis, obviously, with such a massive competitor but we are in a very good position with PES right now."