Tencent pays $126m for 15% of Glu Mobile
Company pays cash and card for Kardashians publisher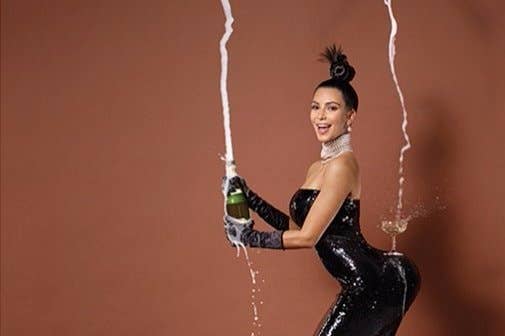 Tencent, the world's biggest games company by revenues, has expanded once more with the purchase of 21 million shares of Glu Mobile for $126 million, representing 14.6 per cent of the company. Tencent SVP Steven Ma will sit on Glu's board as part of the deal.
"Tencent was attracted to Glu due to its five-year growth track record, high-quality entrepreneurial management, and unique approach to methodically building a portfolio of success in the shooter, action-RPG, narrative-RPG, time-management, sports and racing genres," said Ma.
Glu's growth over the past year has been impressive, recording a record revenue of $248.1 million in 2014. A huge 31 per cent slice of those record sales came from, appropriately enough, millionaire simulator Kim Kardashian: Hollywood, with a further 21 per cent coming from Deer Hunter 2014. The mobile firm has also signed a five-year deal with US superstar Katy Perry and is planning a similar game to Hollywood, but based on the life of Brittney Spears.
The partnership represents a significant crossing of markets for both companies, as Glu's audience is predominantly western: 71 per cent of its revenues come from North America alone.
"It's a case of fewer, bigger better, and not a volumetric approach in either direction," said Glu's CEO Niccolo De Masi to investors, regarding territorial shift. "We do believe we can grow our China business considerably given how large that market is now."