Tencent and Ziff Davis partner to relaunch IGN China
Chinese games giant will operate media outlet, site will be editorially independent of Tencent Group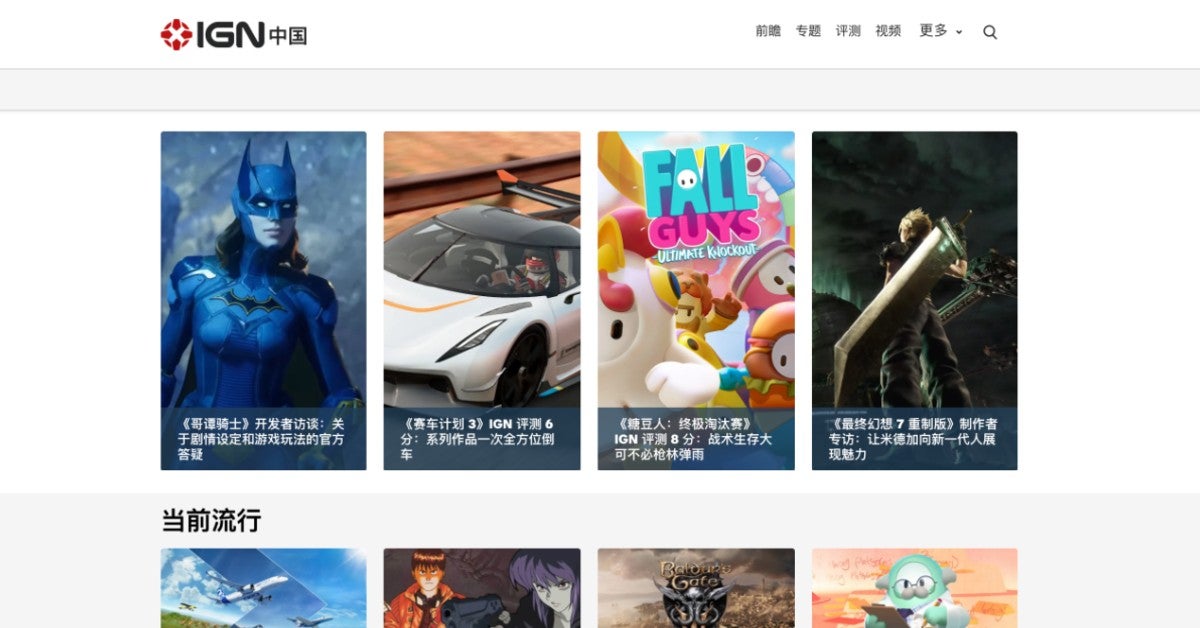 IGN parent Ziff Davis has announced a major partnership with Tencent to relaunch the Chinese version of its flagship site.
The new IGN China went live today, and will be operated by Tencent, which will tailor its content to suit the local audience.
The site will still follow the established IGN formula, but will concentrate on original content, events and branded partnerships that specifically target gamers in mainland China.
The two companies also hope the site will enable Chinese games firms to reach new customers around the world through the rest of IGN's global network.
It is highlighted that IGN China will be editorially independent from the rest of the Tencent Group. This is no doubt to assure there will be no bias given the stakes Tencent has in multiple major games firms.
The company has full ownership of League of Legends developer Riot Games, Conan Exiles publisher Funcom and Swedish developer Sharkmob.
It also owns varying stakes in Activision Blizzard, Ubisoft, Epic Games, Paradox interactive, Supercell, Bluehole, Miniclip, Platinum Games, Netmarble, Glu Mobile, Yager Development, Kakao, Marvelous, Frontier Developments, iDreamSky, and Grinding Gear Games.
IGN already has 28 international editions of its site, catering to 25 languages and 112 countries. It one of the few foreign editorial media brands to officially operate in mainland China.
Ziff Davis' vice president for global partners Adam Doree said: "We're hugely excited about this partnership with Tencent, one of the most talked about companies in the world today and the ideal operator of the IGN business in China."