Take-Two plans to release 93 full titles in the next five years
Of those, 47 are expected to come from existing franchises, while 46 are new IP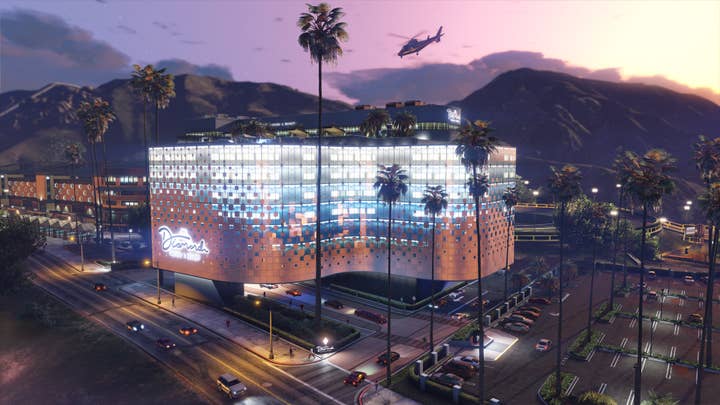 On today's Q4 and fiscal 2020 financial results call with investors, Take-Two president Karl Slatoff said that it expected to release a total of 93 new titles in the next five years across both internal labels and outside development studio partners.
Breaking it down, Slatoff said that 63 of these titles would be core experiences, including 15 platform extensions of existing titles. 17 would be mid-core titles, and 13 would be considered casual games.
Additionally, 47 would come from existing franchises and 46 would be new IP. 72 are planned for some combination of console, PC, and streaming -- with seven of these also available on mobile -- and 21 would be specifically for mobile.
67 of these titles would be paid games, while 26 would be free-to-play.
Slatoff couched this by saying it was possible that this projection was reflective of its current pipeline, and that it was possible that some games would be delayed or cancelled, while new games could also be added in the coming months and years.
Later in the call, Slatoff clarified that these would be full game releases, and these numbers did not account for add-on or DLC content.
Additionally, it was noted that the classification of "core experience" did not necessarily translate to AAA title, as AAA games imply some of the largest investments the company makes.
However, he added that core games are titles that are "engaging experiences, where you can play anywhere from five minutes to five hours at a time."
In its financial results posted earlier today, Take-Two identified that fiscal 2021 would be a "light year" for releases largely reliant on the company's back catalog.
Take-Two is, however, the parent to a number of publishing and development companies that likely have releases in the pipeline, including major publishing labels Rockstar Games and 2K Games, newer independent-focused label Private Division, and mobile developer Social Point.