Switch shortage reportedly driven by reseller bots
Free open-source tools are buying Nintendo's console as soon as it is restocked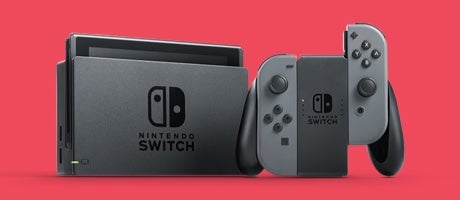 The ongoing Nintendo Switch shortage can partly be attributed to online bots that are targeting new units as soon as they are listed on retail sites.
That's according to Motherboard, which revealed a community of resellers using open-source software to scan sites for new Switch listings, add units to their basket and complete the checkout process faster than human buyers ever could.
The main tool used appears to be the free Bird Bot but others were named, including Scottbot, Swift and Phantom.
A Phantom representative told the site it saw its software used to buy over 500 Switches in the first 24 hours.
These bots even have Discord communities that act as customer service to the various resellers using them. The server Motherboard joins had up to 1,000 participants active in recent weeks.
Motherboard reports some resellers are charging $500 or more for a Switch on eBay, or in the region of $750 for the recently launched Animal Crossing bundle -- hundreds of dollars higher than their retail prices.
The creator of Bird Bot, a reseller identified as Nate, said he originally "made it as a joke, but I quickly realised how powerful it could be."
He added that while the bot was specifically designed to purchase Nintendo Switch units, it can be used for other items as well.
Targeted sites include Walmart, Best Buy and GameStop. While retailers try to block automated buying bots like these, their designers and users have found ways to mitigate this, such as routing traffic through multiple computers before making a purchase.
Nintendo's console has been suffering stock shortages for a few months now, and practically sold out in the West in recent weeks. This has in part been due to the impact of the COVID-19 pandemic on its production.
A Nintendo representative recently told GamesIndustry.biz that more stock is on the way.