Survival horror: Thriving in a genre gold rush
Polish developer Bloober Team is betting its future on scary games, but CEO Piotr Babieno isn't afraid of getting lost in the crowd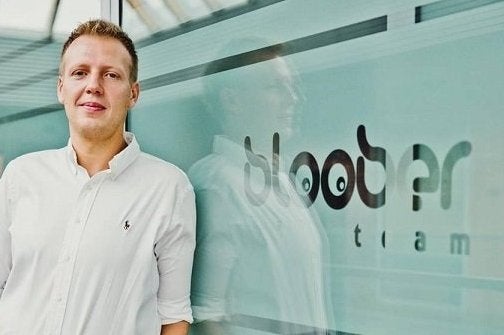 There's a new name in the world of horror games, and it's a name that wants to become synonymous with blood-curdling, bone-chilling scare fests: Bloober Team. As one might expect, the studio founders settled on a name before figuring out what sort of games they wanted to make.
As Bloober Team co-founder and CEO Piotr Babieno explained to GamesIndustry.biz, the studio name was pulled from its first project back in 2008, a title called Bloob. While that game never saw release, the Polish studio had already secured investors under the Bloober Team moniker, and it seemed a bit late to change. In the seven years since, Bloober Team has gotten by on work-for-hire projects, with a few original efforts thrown into the mix.
Unfortunately, those games weren't terribly successful, receiving middling to scathing critical reactions.
"Two years ago, we decided we needed to focus," Babieno said. "We needed to do something that we felt was our genre."
Bloober Team went out and secured a fresh round of investment which let them staff up with high-quality developers pulled from nearby studios like Reality Pump, CD Projekt Red, CI Games, and Techland. These days the studio operates with about 50 employees, and so far it looks like the staffing up is paying off.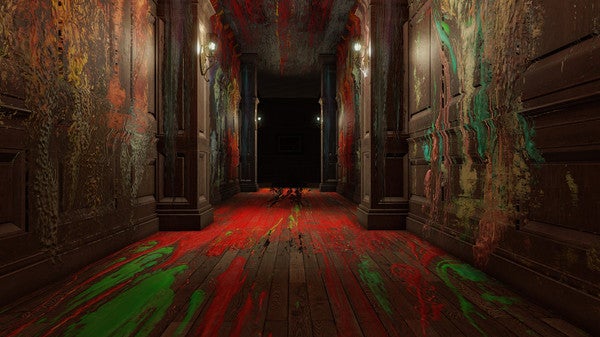 In August, Bloober Team launched the Bomberman-inspired Brawl on Steam to a smattering of positive reviews. But the real clincher has been Layers of Fear, a psychedelic horror game with a painterly twist that launched on Steam Early Access in August, and is also part of the Xbox One Preview Program.
The first game that really embodies the studio's new direction, Layers of Fear has 2,114 reviews on Steam, more than 97 percent of which give it a thumbs up. Babieno attributed the game's glowing reception to its more nuanced approach to horror.
"There are a lot of horror games that are just jump-scare-fests," he said. "There are a lot of horror games that are trying to scare you with survival aspects of gameplay. But on the other hand, we think the most dangerous, suspenseful things are in our minds. So that's why we'd like to make games based on the mood rather than jump-scares."
Even if that helps set Bloober Team's games apart from the crowd, Babieno acknowledged that the horror genre has been growing like a zombie plague lately.
"[T]here are moments in our history when horrors are very popular. I think this is because we don't feel safe in the world right now..."
"I believe horrors are cyclical," Babieno said. "If you think about the movies, books, comics, and games, there are moments in our history when horrors are very popular. I think this is because we don't feel safe in the world right now... I think people would like to feel that they can be saved, and horror is the best genre for them to feel prepared for something unknown."
Still, he dismissed any idea that the genre was getting saturated, or that it would be losing popularity any time soon.
"There are a lot of games in all genres," Babieno said. "If you're going into the game industry right now, it's really hard to be noticed. If you take a look at how many games are arriving each day for iOS, Android, and Steam, unfortunately for many developers, there's a huge crowd. You can tell right now we have a gold rush. But I'm pretty sure if you're unique, if you're giving gamers something no one has done in the past, you can be successful."
Layers of Fear will see a proper launch late this year or early next, Babieno said. And even though it has enjoyed a tremendous amount of success through the Early Access model of development, Bloober Team's next titles--Medium and Scopophobia--will probably skip that step on the way to launch.
"We will launch them when we have the final version," Babieno said. "Both are completely unique so we're thinking if we show things which we have [in Early Access], we can't [surprise gamers how we want to] when we deliver the final version."
As for the name, Babieno admitted there'd been a lot of talk about changing it. It doesn't sound very scary to start with, and the quality of projects the studio produces now are quite different than the ones made under the Bloober Team name for the past seven years. Ultimately though, it sounds like the name will stay.
"We think we should be really honest with people and we should leave the name and work on projects," Babieno said. "Because projects tell much more than the name of the company."