Supercell: "You have to do what's right for players"
Ilkka Paananen calls for free-to-play developers to be pro-active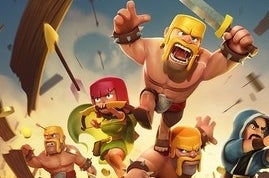 Supercell's chief executive has suggested that free-to-play developers need to be pro-active about addressing issues such as exploiting players and in-app purchases in games designed for younger players.
"It's such a new industry, you have to do what's right for players. Some of the negative PR around free-to-play stuff has been a shame," Ilkka Paananen told The Guardian.
"It's really up to us as an industry to get pro-active about this stuff and do things that are right for our players. If we don't, someone else will come in, and there's going to be legislation."
During the interview he was also critical of free-to-play titles created through data and metrics, rather than good old fashioned games design where player enjoyment is the priority.
"Games are still a form of art, not a form of science. You can't design fun on a spreadsheet. And if you want to make an industry for the long-term, if you can't create fun games, there's no future."
Supercell is the studio behind the hugely successful Clash Of Clans, which has earned the title of top grossing iPad game in 122 countries. In October last year the company revealed that it was seeing $350,000 a day in revenue from both Clans and its other hit, Hay Day.
"The huge irony here is that if the monetisation is not your number one priority, that actually leads to better monetisation," said Paananen.
"When you prioritise engagement and retention - making a great game that people play often and want to play for a long time - they are happy to pay. We want to design games that people can theoretically play for years."