Super Nintendo World now opening in February
But opening of $578 million theme park could be delayed as Osaka faces fresh coronavirus outbreak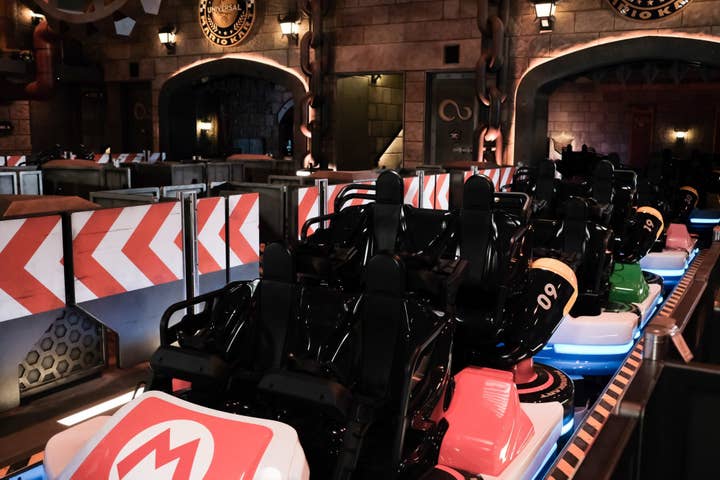 Universal Studios Japan has announced it will open its Super Nintendo World attraction on February 4, following its delay earlier this year.
The area is built within the Universal Studios Japan theme park in Osaka, as was due to open earlier this year in time for the Summer 2020 Olympics.
But the impact of the coronavirus pandemic led to the closure of all theme parks, and delayed construction, pushing its debut back to Spring 2021. That debut has now been nailed down as February 4.
However, Bloomberg notes that the launch could still be delayed again as Japan tackles another outbreak of COVID-19 and Osaka has become one of the worst-affected cities.
In a short video from inside the park itself, Bloomberg reporter Kurumi Mori said there are still questions as to how Universal Studios is going to prevent the spread of the virus.
The new Nintendo area is said to be quite small, and the central ride -- a Mario Kart rollercoaster -- utilises AR headsets, which would presumably need to be sanitised.
Similarly, the core concept of Super Nintendo World revolves around visitors wearing wristbands that register the digital coins they collect by completing activities.
The Nintendo area of the park is still not finished, with rumours of a Donkey Kong themed area still in the works.
Universal Studios is hoping Super Nintendo World will be a big draw for visitors given the impact to tourism industry this year, plus the fact it has invested more than ¥60 billion ($578 million) into its construction.