Super Evil Megacorp raises $26 million, forges new partnerships
Vainglory publisher gets serious on eSports whilst expanding into China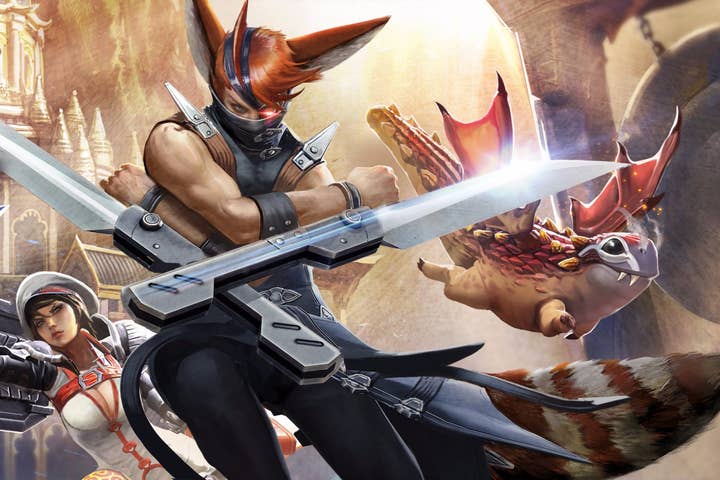 Vainglory publisher Super Evil Megacorp has announced a triple hitter of news, nailing three of the key success metrics in one handy press release by revealing a $26 million investment round, a bespoke Vainglory eSports tournament and a well respected partner for the Chinese market in the shape of Giant Interactive.
That there's so much success to talk about at once should probably come as no surprise: the mobile firm is headed up by COO and executive director Kristian Segerstrale, founder of the comapny which became Glu Mobile, founder of PlayFish and an early investor in Supercell.
This series funding comes from Index Ventures, Yuri Milner, Jim Breyer of Breyer Capital and Korea Investment Partners - with Segerstrale believing that the deal represents a lot more than just the pure financial agreement.
"We're today also announcing a new $26M round of funding to help us continue to build incredible core gaming experiences on touch screens, and to pursue our dream of evolving Vainglory into what we hope will be the world's first mass-market esport," said the executive in a blog post.
"While the $26M number is pretty cool, fundraising is actually mostly not about the money, contrary to what people think. Fundraising is about choosing amazing partners to help you grow as a company. We couldn't be more excited about the new expanded international team around Super Evil...Together, we now have a truly global team that gives us both the resources and the connections and expertise to grow our international reach to new heights."
The second part of Segerstrale's announcement was the incorporation of the Vainglory International Premier League, where a $70,000 prize pool will be divided amongst the best players of Super Evil's mobile MOBA Vainglory. Teams from around the world will compete in a tournament organised in partnership with Korean eSports firm OGN. The first six week league will be shown on primetime Korean TV, with the usual global streaming options for the rest of the world.
Finally, Giant Interactive has signed up to help push Vainglory to the Chinese market, where it has been gaining traction despite the high lag caused by not having a local server. Segerstrale believes that the strength of a local partner will be the key to floodgates for the vast Chinese market.