Rogue Games ends Vainglory support, but developer keeps game going
Update: Publisher apologizes, citing "astronomical" server costs, COVID-19, and Vainglory All Stars as reasons for shutdown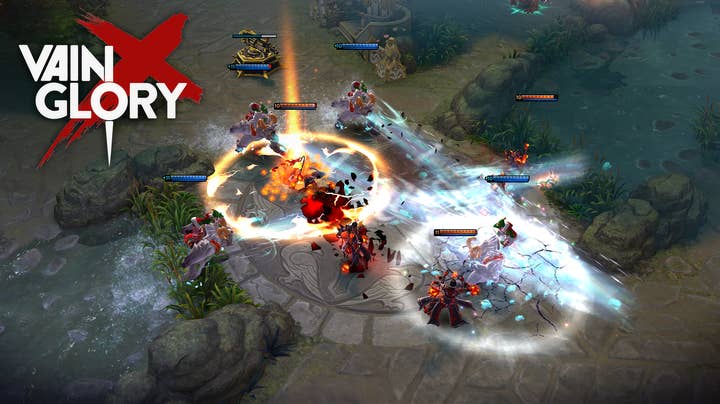 Vainglory publisher Rogue Games has decided to quit supporting the mobile MOBA, but developer Super Evil Megacorp is keeping it going anyway.
In a Reddit post, Super Evil Megacorp CEO Kristian Segerstrale informed the game's community that Rogue Games shuttered the game on March 27, but that the developer had managed to take control of the game's service, bringing the servers up once again a few days later.
"The team and I care deeply about Vainglory, and I personally feel sincere gratitude and commitment to everyone in the player community," said Segerstrale.
"We will spend this weekend working on solutions that will support you in the best way we are able."
Segerstrale added that an update on the game's long-term future would be forthcoming, and that while it remains live for now, in-app purchases have been disabled.
NetEase continues to be the publisher of Vainglory in China and service there will continue as normal, including in-app purchases.
Rogue Games first took over publishing responsibilities for Vainglory in November of last year, at the same time that Super Evil Megacorp co-founders Stephan Sherman and Bo Daly departed the company.
The idea was that Super Evil Megacorp would have the freedom to work on development of its new game, Project Spellfire, while Rogue Games would head up live ops and content creation on Vainglory.
Update: In a new blog post, Segerstrale announced that Super Evil Megacorp would not be seeking a new publisher for Vainglory, and would support the game itself for the time being, eventually handing off the game's social and server support elements to the Vainglory community.
Essentially, Super Evil Megacorp will return to hosting Vainglory on its own servers for the time being, a move which will disable much of the game's social functions, events, and many game modes that had previously been handled by Rogue Games -- with which it has officially terminated its publishing relationship.
The developer plans to keep the game live while it cleans up the interface and restores game modes, but will not be re-adding lost social features itself.
Instead, it will open the door to community-hosted servers, allowing partner organizations or community members to create their own game servers and eventually moving its own servers into a backup role.
Vainglory's servers in China will continue to be run as normal by publisher NetEase.
Update: Rogue Games has issued a statement apologizing for Vainglory's sudden shutdown.
In a post on the studio's website, Rogue Games points to Vainglory's "astronomical server costs" as a major factor in the publisher's inability to maintain the game, saying those costs became entirely unfeasible for the company as COVID-19 began to affect the economy.
"We were given reigns of the game shortly after a very large in-game sale, which wasn't an ideal starting point for us," the post reads.
"And as hard as we tried to implement server efficiencies, the breakthroughs we were looking for kept eluding us, which meant that we were incurring massive monthly hosting bills.
"The truth is, we spent more on server costs than most developers spend on entire games."
Furthermore, Rogue Games points out that it had no prior knowledge of Vainglory All Stars, a licensed multiplayer mobile title announced in mid-March, and that the game "could be seen as competitive for players' time."