Education summit highlights divisions between UK universities and studios | Opinion
But Games Ed 2019 ended on a message of hope if the two sides can work together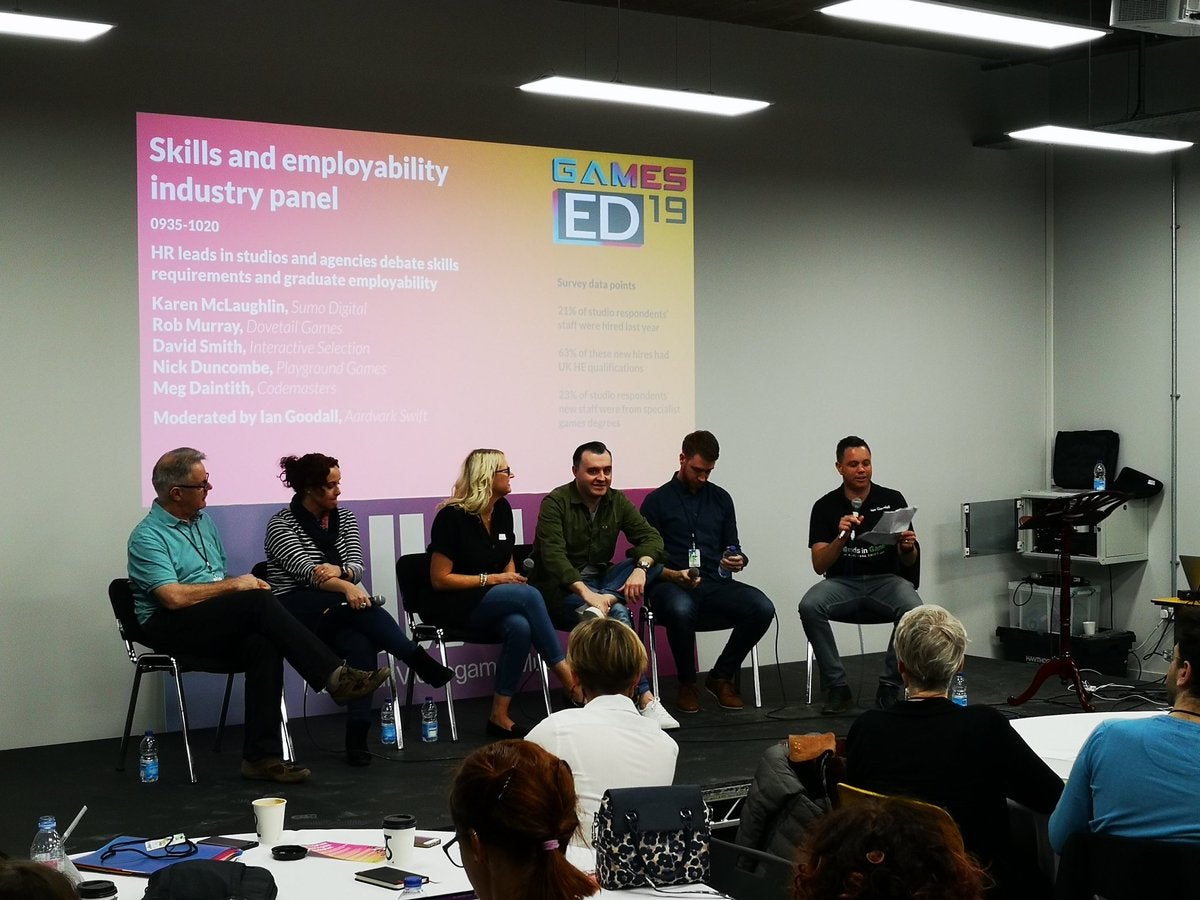 British games studios do not hire enough graduates. They do not offer enough placements or internships. They're not engaging with education properly.
UK universities are not equipping graduates with the skills they need. They're not preparing them for life in the workplace.
These criticisms and complaints are hardly new. I've been hearing them for the best part of a decade, and probably longer. And we heard them all again this week during the first Games Education Summit in Sheffield, an event organised by the British Games Institute. It was occasionally uncomfortable, sometimes tense, but clearly essential. There was some simmering animosity underneath (and sometimes above) the surface on both sides.
"Developers lack the resources to build their projects, let alone have the capacity to assign mentors for fresh-faced interns"
The reality is that both studios and educators have their hands tied. The companies in the room -- mostly from Playground, Rare, Sumo, Codemasters, Creative Assembly and Rebellion -- are among the UK's largest developers. They do go into universities, they do exhibit at Career Fairs, they do offer placements and they do hire graduates.
But even they are having to contend with rapidly expanding teams. One of the studios told me that it needs to hire up to five new people every month. It currently lacks the resources to build massive projects, let alone the capacity to assign mentors to fresh-faced interns.
This is even more acute for smaller companies, which actually make up the majority of the UK games industry (and were sadly absent from the event). These small developers are agile, hard-working and lean. They typically do not have the capacity to take on any student, even if they admit it's something they ought to do.
These are businesses, after all. They need to justify the time and financial investment, and in the case of placement, graduate and intern schemes, they simply cannot.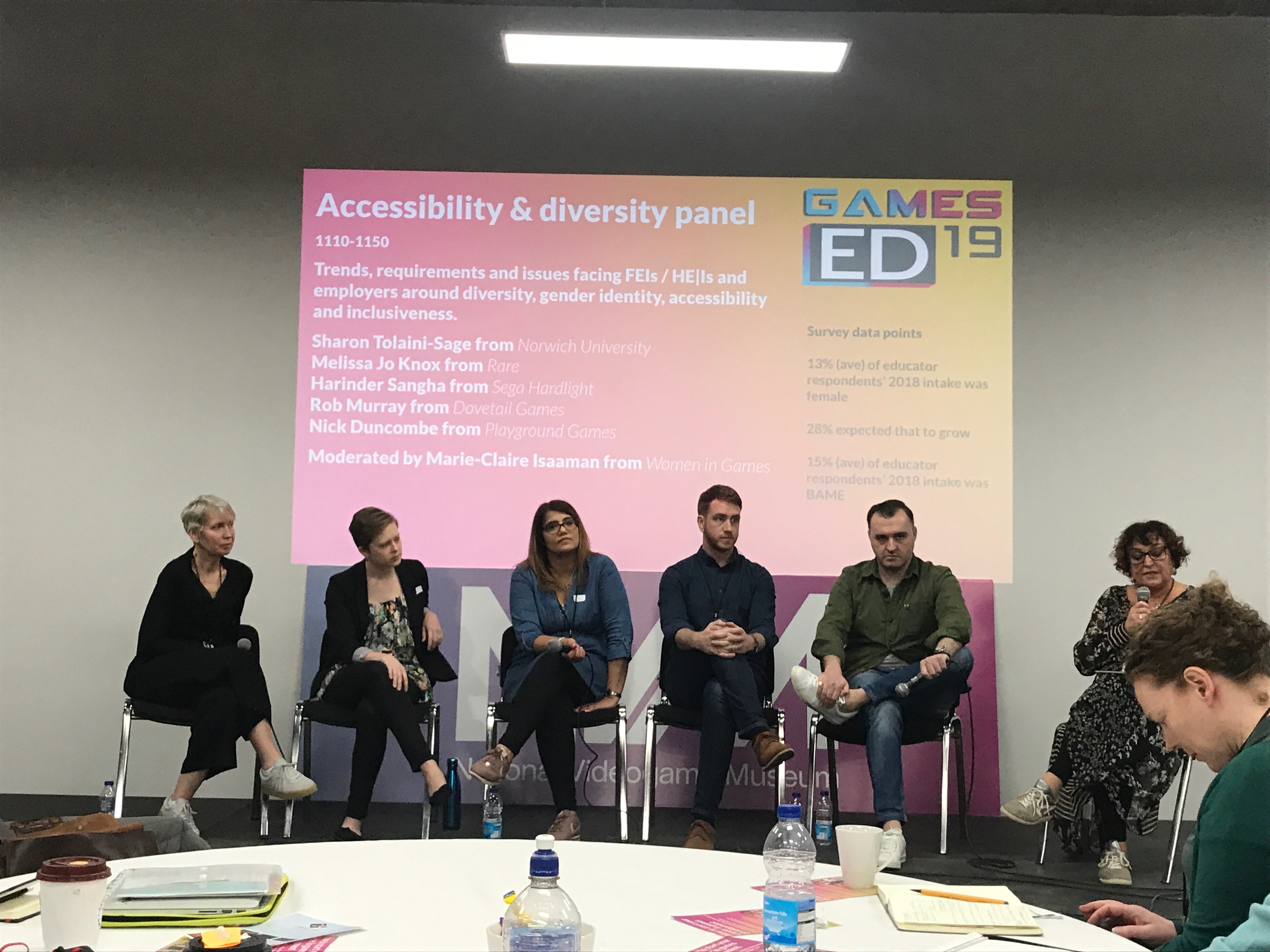 Yet universities are also businesses, run by managers who often simply don't value games. It's all well and good shouting at a course leader for how their linear education system doesn't support the cyclical nature of game development, but the opportunities these teachers have to obtain the funds or permission to make significant changes are limited.
To certain senior university management, game development isn't a real career. It's a fad. It's a means to attract in more students to hit their quotas. And if people are signing up to game courses and paying their £9,000 a year to do it, what's the problem?
"There are 1,200 new games graduates arriving annually in an industry that 'only' houses 14,000 people"
The problem is, of course, that there are 1,200 new graduates arriving annually in an industry that 'only' houses 14,000 people, based on the latest trade body and education data. Meanwhile, the likes of Playground and Codemasters are openly praising European universities as their preferred places to find new talent, over and above what they're finding in the UK.
Yet UK studios will face a real challenge when (and if) Brexit actually happens. How much easier will it be for these recruiters to pick up talent from Malmö University when the UK is no longer part of the European Union? And diversity remains a real issue for game studios, which can only be truly fixed at an educational level.
There were times where the frustrations between the two sides boiled over at this week's summit; where harsh words were exchanged, heads were shaking, and views were dismissed out of hand. Yet, in the end, there was also acknowledgement that perhaps concessions do need to be made -- on both sides -- in an effort to improve matters, even if change will have to be gradual.
The question is where do things go from here? After grievances were aired at the Games Education Summit, who takes up the job of working through these issues? Who makes sure these problems are not confined to a hall in Sheffield, only to be re-addressed and ignored a year later?
If there was a conclusion coming out of the summit, it's that meaningful collaboration between education and industry will enable better research and better talent. It will secure the future of the UK games industry.
Now the respective industries just need to make sure it happens.