Sulake: Habbo will become "protected democracy"
Under fire social network addressing "poorly regulated social gaming industry"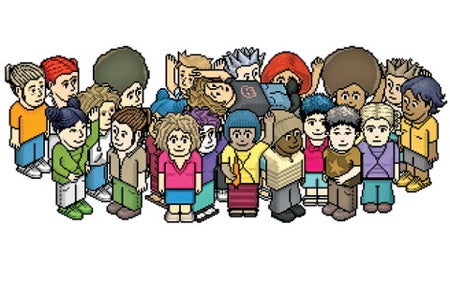 Sulake, owner of the Habbo Hotel social network, has released a statement detailing the plans for the reintroduction of chat channels and messaging services following the allegations of online grooming which plagued the website last week.
The site, says CEO Paul LaFontaine, will become a "protected democracy" with increased levels of moderation and policing designed to protect young users from predators and abuse. The plan comes just after the company's "great unmute" produced a huge volume of responses - both from valid users and less savoury participants.
"The initial response to The Great Unmute was much larger than we could have predicted and it took some time to deploy additional servers to get the site running smoothly," said LaFontaine in a statement to press. "We received a high number of submissions over the six hour period, many of which are still being moderated. This was always intended to be a forum for legitimate users and - although we will not be moderating the main site in the same way - the blocking of inappropriate conversations is a sign of things to come for Habbo.
"We are continuing to upload content and will share with the world more than 10,000 thoughtful, balanced opinions from our responsible users. My team and I are reading them all and encourage parents and anyone else involved or concerned to do the same."
The lessons learned from both aspects of that experience, says LaFontaine, will dictate the company's policy on moderation in the future, resulting in the moderated free speech concept of "protected democracy".
"The content generated by The Great Unmute will inform and direct my long term plan for the Habbo community, already in advanced draft form. When I finally allow the online community to speak again, it will be an era of 'Protected Democracy'. By that, I mean a regulated environment that protects the free speech, as well as the safety and interests, of the legitimate user community. I understand these interests better because of The Great Unmute.
"Protected Democracy is a new concept that we are pioneering in a poorly regulated social gaming industry. It can only be realised through a mix of technology, moderation, education and engagement. This is a complex combination that cannot be achieved in a single step. That is why I will turn the Habbo site back on in phases, focusing on specific markets to test the new technology. Before then I will be carrying out live tests (beginning in Finland today), to ensure our new systems are delivering the improved safety levels we anticipate."
Sulake's problems were brought to the fore after a Channel 4 News expose revealed that young users were being exposed to highly inappropriate content and requests for sexual contact on the site's chat and messaging services, culminating in the firm's investors returning shares to the company.