Habbo Hotel planning "Great Unmute" event
Sulake planning to tackle allegations of chatroom impropriety head on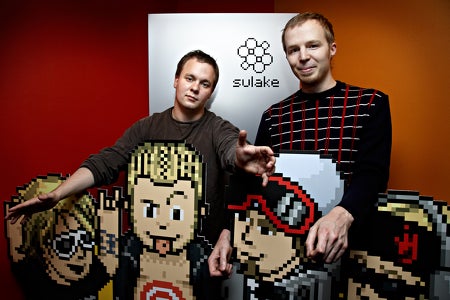 Sulake, the Finnish company behind Habbo Hotel, is to hold a "Great Unmute" event at 14:00 UK time in order to attempt to regain the trust of users and parents after the recent grooming scandal which engulfed the popular children's social network.
The site's chatrooms and personal message system were suspended last week after a Channel 4 investigation claimed to have uncovered extensive grooming of minors occuring, with the company's staff allegedly not doing enough to prevent it. The Great Unmute is intended to be a demonstration of how strongly Habbo's users feel about the positive experiences they have had with the site.
"It must seem like a long time since you last spoke to your Habbo friends, but rest assured we haven't been wasting time since the site fell silent," said Sulake CEO Paul LaFontaine.
"The Channel Four News report in the UK about inappropriate interaction on the site saddened me for two reasons. Not only was I deeply concerned to hear about the findings, I was also sorry that the report made no mention of the millions of responsible users who have a positive and constructive experience on our site.
"For a full week since Channel Four's report went on air, my team has worked tirelessly to create the best possible solutions to the challenges we face from a small minority. Now it's time to allow our loyal and legitimate users a brief chance to have their say before we finalise our plans for Habbo's future.
For six hours tomorrow (Wednesday), starting at 14:00 UK time, a new and separate website called 'The Great Unmute will open and allow you all to post your thoughts and feelings in a way never seen before in social media. Once the uploading closes, the site will be re-secured as a testament to the many positive experiences the Habbo community has created."
LaFontaine has pledged to personally read or watch every post made to the site in an attempt to recoup some of the lost traction which has seen the company's major investors pulling funds from the enterprise in an attempt to distance themselves from the situation.
"As the world media stops talking ABOUT us and takes a brief moment to listen TO us," continues LaFontaine, "I want us to demonstrate why we are proud of our community.
"The Habbo site has always been about interacting, sharing news and views and making new friends in a controlled and constructive environment. This is what we're going to show with a single voice in a wave of innovative content."