Star Wars has made $3bn for EA
Mobile hit Galaxy of Heroes accounts for $1 billion alone, publisher remains committed despite loss of exclusivity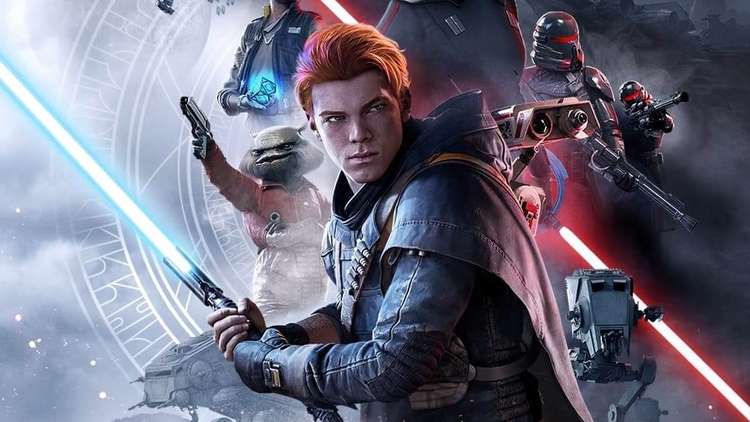 Electronic Arts' exclusive partnership with Disney over Star Wars has generated $3 billion in revenue so far.
That's according to CEO Andrew Wilson, who also told investors during last night's earnings call that the publisher has sold 52 million units across its various Star Wars games, including Battlefront and its sequel, Jedi: Fallen Order and Squadrons.
Free-to-play mobile offering Star Wars: Galaxy of Heroes accounts for $1 billion on its own, according to the Seeking Alpha transcript.
EA secured a ten-year deal for exclusive rights to make Star Wars games for console and PC after Disney acquired LucasFilm in 2012. The first title to emerge from this was 2015's Battlefront, but the publisher was already running BioWare-developed MMO Star Wars: The Old Republic.
That exclusivity ended recently when LucasFilm Games -- re-established as a separate division by Disney -- signed a deal with Ubisoft to make an open-world Star Wars game.
Benchmark Company analyst Mike Hickey asked if the lack of exclusivity meant EA would be producing fewer Star Wars games, to which Wilson responded:
"I don't think you should imagine that the fact that some other people will build some Star Wars games is going to change our commitment to that IP or our ability to build the appropriate number of games.
We've had a long partnership with Disney... You should expect us to continue to invest in our Star Wars relationship. It's been very profitable, to this point, over $3 billion in net bookings and we're excited by what we'll be able to do in the future. But you shouldn't read this as necessarily us building less titles."
The call followed EA's most recent financial results, in which it posted record quartely net bookings driven by Apex Legends and Ultimate Team modes.