EA posts record-breaking bookings driven by Ultimate Team, Apex Legends
Live services made up almost two-thirds of EA's business; publisher expects growth to continue through next fiscal year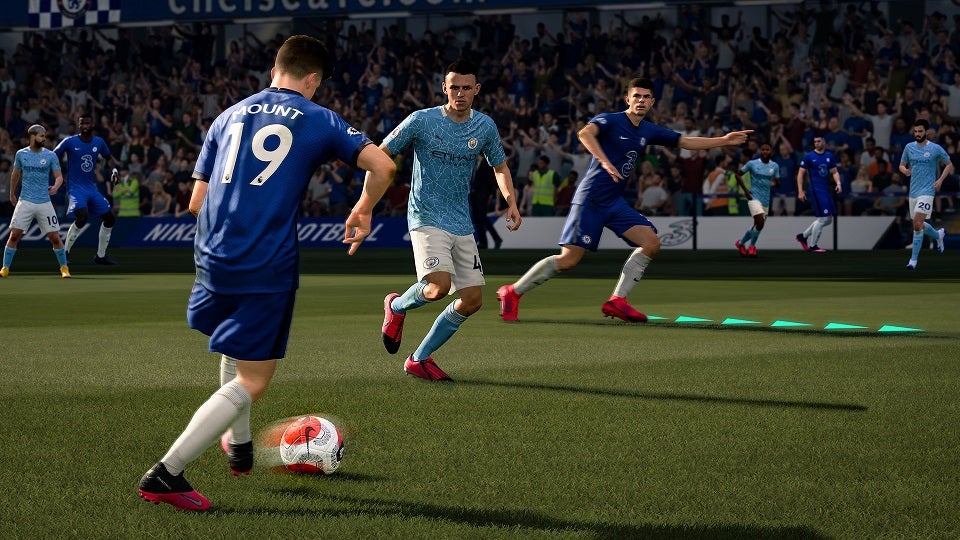 EA today released its financial results for the holiday quarter, posting the highest quarterly net bookings in company history.
For the three months ended December 31, EA posted net bookings up 19% to $2.4 billion and revenues up 5% to $1.67 billion, while net income dipped 40% to $211 million.
EA's live services enjoyed a particularly strong quarter, growing bookings 24% year-over-year to $1.5 billion while full game sales were up a more modest 10% to $858 million.
Live services are becoming an increasingly crucial part of EA's business. Two years ago, live services and other income from things besides full game sales represented almost 64% of EA's revenue. By the time this year wraps up at the end of March, EA estimates they will account for almost 72% of its revenues.
"We delivered another strong quarter, driven by live services outperformance in Ultimate Team and Apex Legends," EA COO and CFO Blake Jorgensen said. "We are raising our net bookings outlook for the full year on the strength we continue to see in our business."
Apex Legends saw 30% year-over-year growth in new players for the quarter as it launched its seventh season, while FIFA Ultimate Team saw a record of 6 million daily active players in December.
The publisher also said FIFA live services have grown at a compound annual growth rate of nearly 50% for the past ten fiscal years, while that number is closer to 60% for Madden live services.
EA also highlighted the performance of The Sims 4, which reached 33 million players over the span of its lifetime and hit new high marks for daily, weekly, and monthly average players in December.
While COVID-19 vaccines are starting to be deployed around the world, EA apparently believes the business isn't threatened in the near term by customers having other options. Even given tough comparisons against the first three quarters of fiscal 2021, Jorgensen said the company expects the company's fiscal 2022 -- which begins in April -- to surpass its predecessor.
"Looking further ahead, even with the upside this year, we anticipate delivering growth in fiscal 2022, driven by the next Battlefield," Jorgensen said.
For the current quarter, EA is expecting to post total net revenues down 5% to $1.32 billion, with a net loss of $19 million due to an incremental tax accounting change of $152 million.