Star Citizen reaches $100 million in funding
Cloud Imperium marks milestone by releasing the first "true slice" of Star Citizen - Alpha 2.0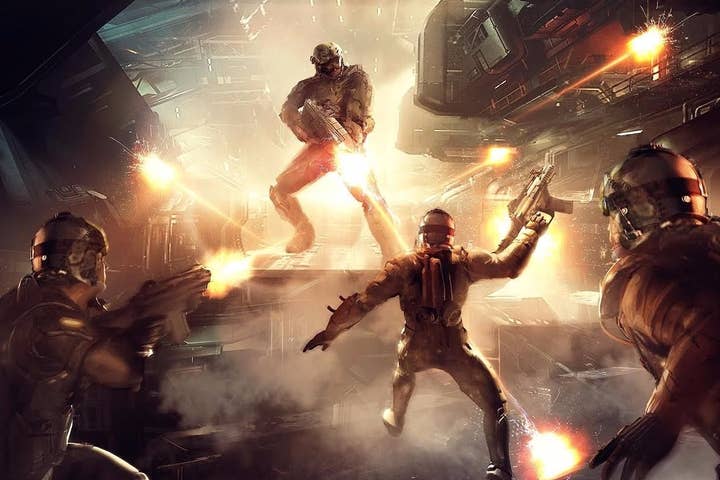 Star Citizen has now surpassed $100 million in funding, all of it from the game's growing audience of public backers.
That audience now tops 1 million "citizens," and Cloud Imperium Games has claimed that more than 32,000 individual organisations have spawned from that group. The largest of those has more than 11,000 members.
"They [have] been there from the beginning when we launched Star Citizen's funding campaign three years ago," said Chris Roberts, founder of Cloud Imperium Games and its subsidiary, Roberts Space Industries. "They've helped create the most passionate and loyal community in our industry."
The company actually stopped issuing stretch goals when its funding reached $65 million, and now that it is at $100 million it's very difficult to predict just how much further it could go.
The majority of that funding comes from the sale of virtual goods, the appeal of which shows no sign of abating. In November, for example, Star Citizen raised more than $5 million, more than double the total of any of the preceding six months. At the start of 2015 Cloud Imperium had raised $70 million, and Roberts predicted that it would clear $100 million before the game's full launch in 2016.
Star Citizen Alpha 2.0 is now available to the game's backers. In a statement released to the press, Roberts called Alpha 2.0, "the first true slice of gameplay that includes much of what Star Citizen will bring to our fans: thrilling space combat in a massive play area, first person battles and multi-crew ships where you and your friends can adventure together in a portion of the universe on the same ship. It's all technology that has never been undertaken to this scale and depth before in our industry."
This "true slice" of a game that so many people have paid so much to make a reality might help to quiet some of Star Citizen's doubters. The dissent reached a crescendo with an Escapist article that accused Cloud Imperium of mishandling its funding, among many other serious allegations. Roberts has denied it all, and pledged to sue the Escapist unless it retracted its claims and issued an apology.