Following sale of Western devs, Square Enix wants to acquire and establish new studios
The Japanese company also shared its ambition to accelerate investment in blockchain, AI, and the cloud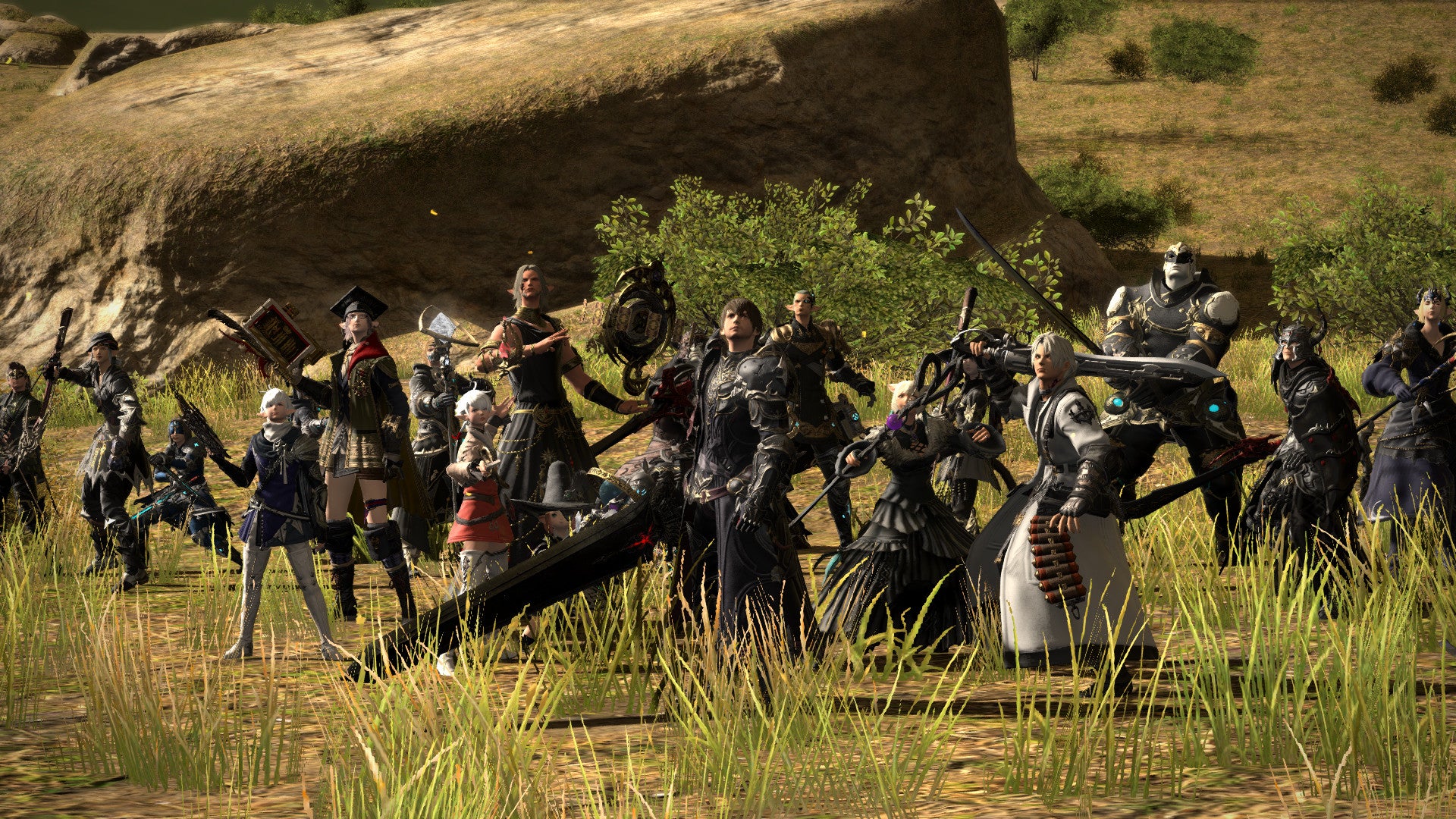 During its earnings call for FY2022, Square Enix detailed the business strategy behind the sale of Crystal Dynamics, Eidos Montreal and Square Enix Montreal to the Embracer Group.
Among its objectives, Square Enix said that the sale of the studios will help it "optimise [its] resource allocation" so it can develop titles that better appeal to "customer needs while simultaneously bolstering [its] profitability," which could be seen as a hint to Marvel's Guardians of the Galaxy and Avengers missing sale targets in the past couple of years.
The Japanese company aims to transform its portfolio by "accelerating" investment in "focus fields" such as blockchain, AI, and cloud-based services.
It also mentioned the objective of "better aligning overseas publishing function with [the] organisation in Tokyo," adding that it wants to "maximise worldwide revenue from future titles launched by group studios in Japan and abroad by revisiting [its] existing governance structure and reporting lines and advancing integrated group management."
Square Enix added that, to reach these objectives, it intends to strengthen its IP ecosystem, most notably by "establishing new studios" and doing M&As, but by creating new IP as well. It also wants to bolster its publishing structure by appointing a chief publishing officer, among others.
Later in the call, Square Enix detailed its blockchain initiatives, and the success of its first "season" of NFTs linked to the comic Shi‐San‐Sei Million Arthur, which ended in March 2022.
"Encouraged by the results and feedback from our NFT business, we have decided to produce a second season," Square Enix said. "Our plan is to incorporate game content into our service and to leverage the development and operational expertise we have amassed in our existing businesses to explore the potential of earnings structures, breadth of play, and NFT ownership experiences in the NFT business."
During the call, Square Enix also touched upon the current situation with Balan Wonderworld's creator Yuji Naka, who filed a lawsuit against the company over the state of the game.
Takashi Mochizuki, reporter at Bloomberg, said on Twitter that "Square Enix confirmed it had [a] lawsuit case with Yuji Naka but declined to comment further." He added that Square further said that Balan Wonderworld is a game they "recommend with confidence."
Square Enix reported a strong FY2022, boosted by the excellent performance of Final Fantasy 14 while its non-MMO game sales declined year-on-year.
The Embracer Group acquired Crystal Dynamics, Eidos Montreal and Square Enix Montreal for $300 million in early May.