Square Enix president says Marvel's Avengers had a "disappointing outcome"
But Yosuke Matsuda believes games-as-a-service will become more important to publisher in service-oriented industry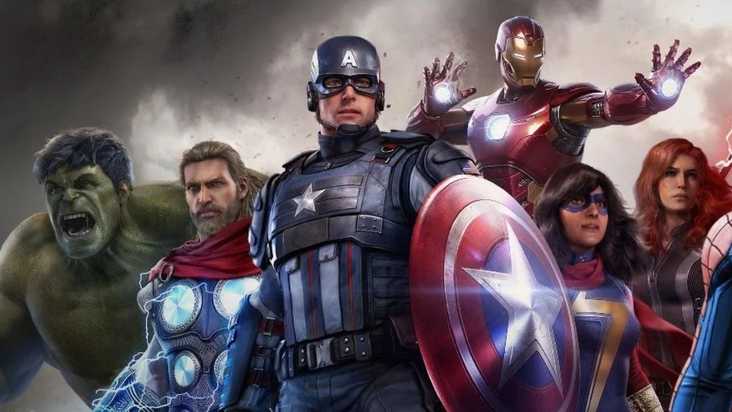 Square Enix president Yosuke Matsuda admitted that Marvel's Avengers was a disappointment for the company.
The comments came from Square Enix's annual report 2021, which just released eight months after the end of its fiscal year.
In addition to its earnings for the fiscal year ended March 2021, which we reported on back in May, the document includes a long statement from president Matsuda, in which he says that the title was "ambitious" for them, taking on the games-as-a-service model.
He noted that the final phase of its development faced challenges such as the need to transition to remote working due to the pandemic.
"We were able to surmount these challenges and release the game, but it has unfortunately not proven as successful as we would have liked," Matsuda said. "Nonetheless, taking on the GaaS model highlighted issues that we are likely to face in future game development efforts such as the need to select game designs that mesh with the unique attributes and tastes of our studios and development teams.
"While the new challenge that we tackled with this title produced a disappointing outcome, we are certain that the GaaS approach will grow in importance as gaming becomes more service oriented. How we go about creating new experiences by incorporating this trend into our game design is a key question that we will need to answer going forward."
Other highlights included a look back at the launch of Final Fantasy VII Remake, which Matsuda noted was "a unique success in that the pandemic made in-store sales less available to us than usual, an obstacle that we were able to overcome by significantly growing our digital sales."
The pandemic accelerated the company's transition to digital sales, he added, as players turned to online shopping more.
"We tend to sell a larger percentage of blockbuster titles like Final Fantasy VII Remake on physical disks in order to ensure that such titles make it to the market in substantial volumes," Matsuda said. "However, lockdown orders and state of emergency declarations were issued as governments attempted to curb the spread of COVID-19. For this reason, we had no choice but to limit production of packaged games, and our customers were also unable to go out and about as they would like.
"As such, our customers increasingly made their purchases online rather than in stores as the digital shift gained additional momentum due to both demand- and supply-side factors. Our profits benefitted substantially from this development."
He concluded by saying that he expected this resulting change to "be irreversible" and so Square Enix intends "to further promote the shift to digital going forward."
Earlier this week, Square Enix and Crystal Dynamics removed paid XP boosts from Marvel's Avengers following backlash from players over the recent addition.
The company had already said at the end of 2020 that the title had missed expectations, following a rocky launch.
Crystal Dynamics' title release on Xbox Game Pass at the end of September, with GamesIndustry.biz contributing editor Rob Fahey recently discussing whether it can find long-tail success on the platform.