Splatoon 3 sold 2.7m boxed copies in three weeks | Japan Monthly Charts
Nintendo shooter account for 69% of all retail games sold, boosts Switch hardware sales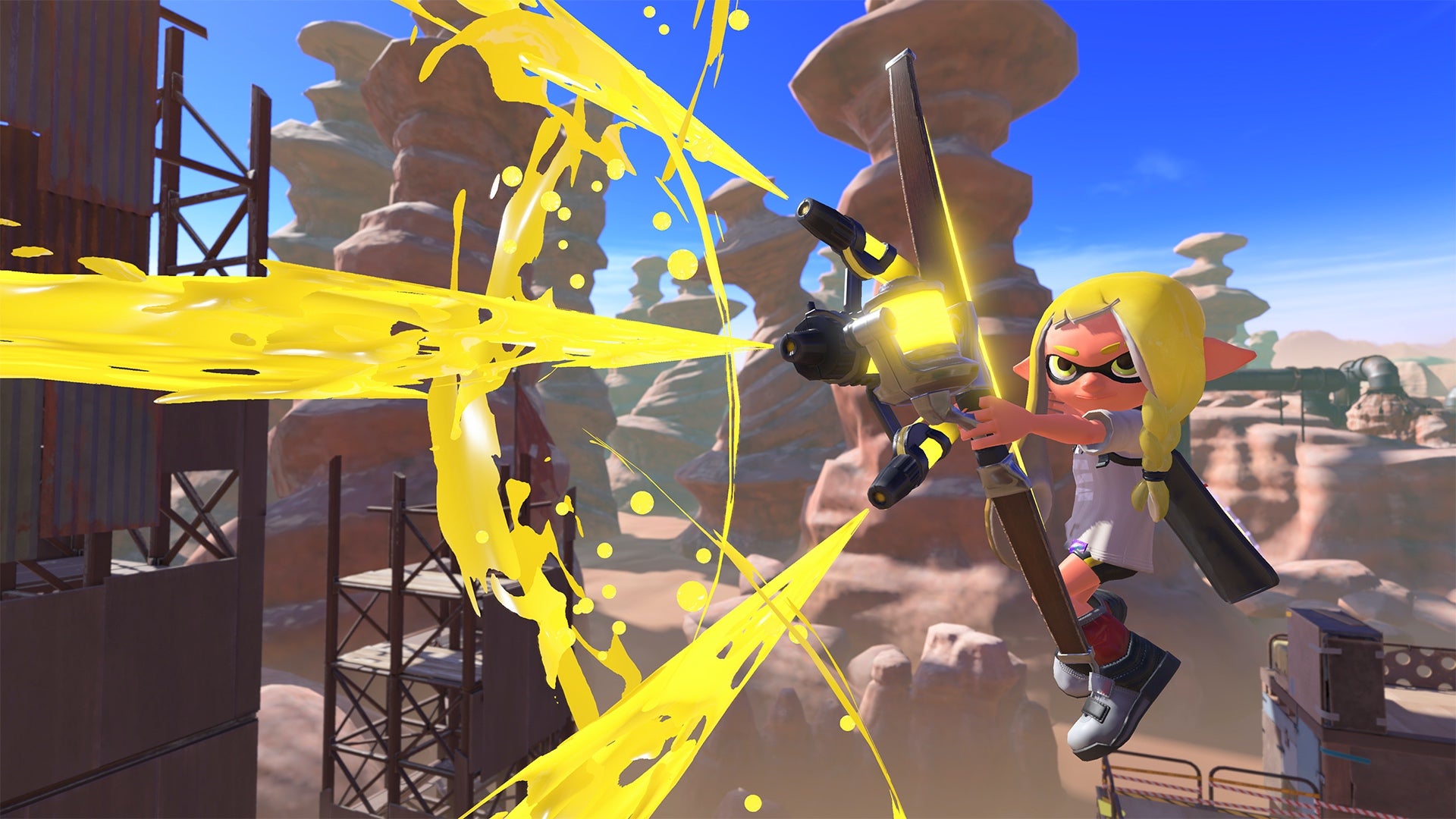 Splatoon 3 was comfortably the biggest selling game at Japanese retail last month.
Nintendo's cartoony shooter shifted 2.7 million physical copies following its release on September 9, according to the latest charts from Famitsu.
The platform holder previously announced that Splatoon 3 sold 3.45 million physical and digital copies in Japan within three days, making it Switch's fastest-selling game in the company's home market. It also scored the franchise's first No.1 in the UK retail charts.
The game's domestic performance far outstripped sales of next biggest release, Dragon Quest X: Rise of the Five Tribes Offline, even if you combine the performance of the three console SKUs, which all made it into the Top 10.
There was one other new entry in the Top 10 last month: Bandai Namco's drum-centric rhythm action game Taiko no Tatsujin: Rhythm Festival, which debuted at No.8.
Further down the rankings, other new releases included JoJo's Bizarre Adventure: All-Star Battle R (No.11), Made in Abyss: Binary Star Falling Into Darkness (No.14) and The Last of Us Part 1 (No.18).
In total, 3.9 million boxed games were sold in Japan last month – meaning Splatoon 3 accounting for 69% of all sales. Nintendo titles alone accounted for just over three million, marking a seventh consecutive month as the biggest selling publisher.
Switch was, as usual, the top-selling format with 3.5 millions games sold (91% of total), and just shy of 500,000 consoles sold, led by the OLED Model at 367,000. The boost of Splatoon 3's launch brings the platform's Japanese install base to over 26 million.
Here's Japan's Top 10 best-selling physical games of September 2022, courtesy of Famitsu:
Splatoon 3 (Switch | Nintendo)
Dragon Quest X: Rise of the Five Tribes Offline (Switch | Square Enix)
Dragon Quest X: Rise of the Five Tribes Offline (PS4 | Square Enix)
Mario Kart 8 Deluxe (Switch | Nintendo)
Nintendo Switch Sports (Switch | Nintendo)
Minecraft: Switch Edition (Switch | Nintendo)
Dragon Quest X: Rise of the Five Tribes Offline (PS5 | Square Enix)
Taiko no Tatsujin: Rhythm Festival (Switch | Bandai Namco)
Earth Defence Force 6 (PS4 | D3 Publisher)
Kirby and the Forgotten Land (Switch | Nintendo)