Splash Damage CEO Paul Wedgwood stepping down after 17 years
Will be replaced by fellow co-founder Richard Jolly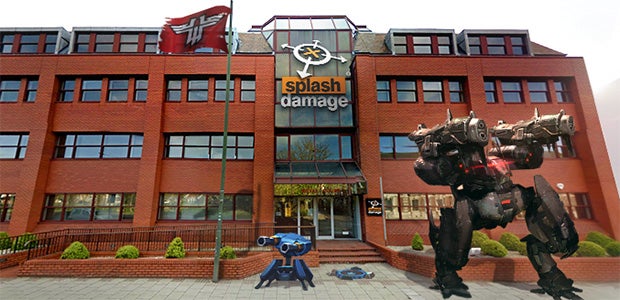 UK developer Splash Damage is undergoing a major change in management as it has revealed its long-serving CEO is stepping down.
Paul Wedgwood co-founded the studio back in 2001 and has served as chief exec ever since. But as he leaves this position, fellow co-founder and chief marketing officer Richard Jolly will take over the studio going forwards.
There are no reported changes to the rest of the executive team.
The statement announcing Jolly's promotion does not give a reason for Wedgwood's decision, and Jolly's own comments suggest he is actually leaving the studio. GamesIndustry.biz has reached out for clarification.
"Paul and I have been close friends for nearly 20 years and he's been an inspirational leader who's left us with a lasting legacy that ensures we keep employee and player happiness at the heart of the company," said Jolly.
"We all sincerely wish him the very best of luck. No matter where his next endeavour takes him, Paul will always be a close friend and remain a part of the Splash Damage family. Although we're sad to see him leave, we're excited about the future of Splash Damage. In the coming year we'll have new developments to announce, and we can't wait to share what we've been up to."
Splash Damage is perhaps best known for its work on multiplayer development -- most famously with Wolfenstein: Enemy Territory -- and is currently working with The Coalition on the Gears of War franchise.
Last year, the firm took over free-to-play title Dirty Bomb from Nexon, but ended live development just two months after it finally launched.
Two years ago, the independent studio was sold to Chinese poultry firm Leyou Technologies Holdings.
UPDATE: Splash Damage has confirmed to GamesIndustry.biz that Wedgwood has left the studio.