Splash Damage sold to Chinese poultry firm
Leyou will acquire the developer from Paul Wedgwood, along with Fireteam and Warchest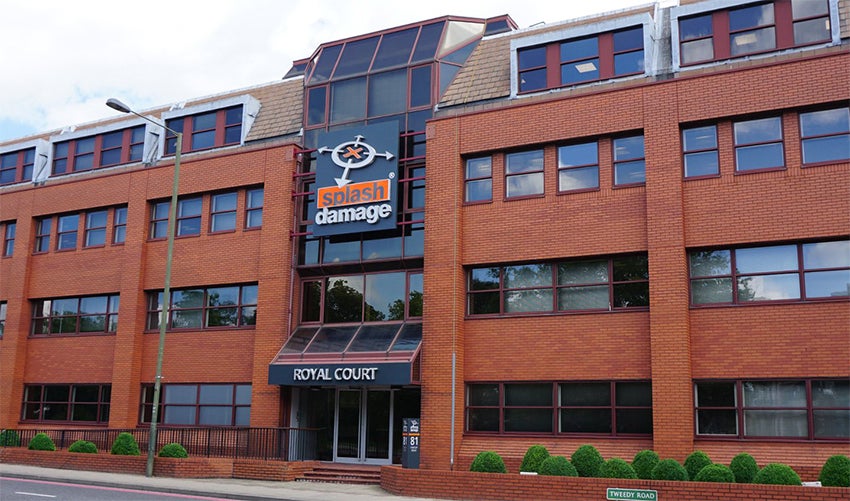 Splash Damage, known for its work on Brink, Enemy Territory: Quake Wars and the multiplayer in Gears of War 4, has been sold by Paul Wedgwood to a subsidiary (Radius Maxima) of Leyou Technologies Holdings Limited, which is actually a Chinese poultry company. As explained in the full statement, Leyou has been facing "an arduous task in respect of the Poultry Business," and is looking to expand its presence in the video game sector.
This is actually not the first game company acquisition by the firm, as it bought 58% of Warframe developer Digital Extremes in July 2015 followed by another 39% in May 2016, which enabled it "to diversify its business and mitigate the volatile and cyclical nature of the Poultry Business."
In addition to the Splash Damage, Radius Maxima is acquiring Wedgwood's online back-end tech business, Fireteam, and his online multiplayer publisher Warchest. The total consideration payable by Radius Maxima to Wedgwood "shall not exceed $150 million." The deal involves deferred payments, earn-out protections and more, which you can peruse in the document linked above.
Importantly, Radius Maxima has also agreed to "provide funding of up to a maximum of US$10 million to the Targets for an unannounced video game development project designed by Splash Damage."
Splash Damage was originally founded in 2001 in London.