Sony's Jim Ryan: PlayStation 5's 'bigger differences' have yet to be announced
PlayStation boss also suggests there will be no months-long delay for Japanese launch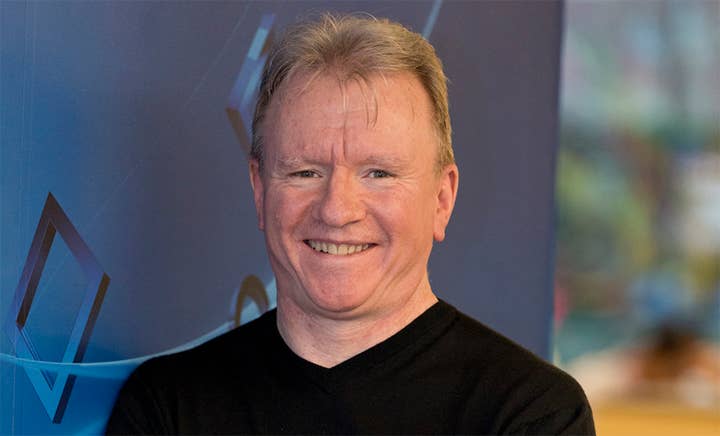 Sony Interactive Entertainment's president and CEO Jim Ryan has teased that PlayStation 5 will have more "unique elements" that distinguish it from the firm's current console.
So far the details released about the upcoming device have been largely incremental improvements on the PlayStation 4's technology, such as 8K support and USB-C powered controllers with 'adaptive triggers.'
There have also been efforts to assure a smooth transition for PS4 owners, such as backwards compatibility, and to calm retail fears of a digital-only console, with Sony stating PlayStation 5 will use 100GB optical discs.
Perhaps the most exciting feature announced is the replacement of the hard drive with a solid-state drive, which will result in much faster loading times.
In an interview with Business Insider Japan, translated by Gematsu, Ryan promised there was a lot more to come and that Sony is all too aware its next console needs major selling points to encourage people to upgrade from the PS4.
"Each time a new console is released, the processor and graphics improve," he said. "Those are enticing of course, but we need to have special appeals as well. We have already confirmed the use of an solid-state drive. Having load times that are next to nothing is a major change.
"3D audio and the haptic feedback support of the controller are also things that, when you try them, you will be surprised at how big a change they are. Even just playing the racing game Gran Turismo Sport with a PlayStation 5 controller is a completely different experience. While it runs well with the previous controller, there is no going back after you experience the detailed road surface via haptic control and play using the adaptive triggers.
"But you know. There are still more unique elements for PlayStation 5 to come that separate it from previous consoles. The 'bigger differences' have yet to be announced."
Ryan was also drawn into a discussion about the Japanese launch. While he could not comment on timings or launch markets, he acknowledged that the fact Sony's home market had to wait an additional three months for the PlayStation 4 to launch was less than optimal, hinting that the same strategy won't be repeated.
"[That] was a decision I that I was deeply involved in. There was reasonable ground for that decision, but these days I do not think that was a good idea. It was a decision made after much debate, but there may have been other options."
Finally, the CEO commented on the similarities between the PS4 logo and that of the PS5 -- an image that has already become the most liked picture by a games company on Instagram with more than five million likes.
"It is important to give off a sense of consistency for products within the PlayStation brand. It is a must for anyone who sees [the logo] to immediately and positively think, 'That's PlayStation.'"
Ryan has previously talked up the importance of backwards compatibility and streaming for the PlayStation 5. We spoke to him back in October about how the firm is increasing its efforts with PlayStation Now, as well as the ongoing globalisation of Sony.
PlayStation 5 is due for release by Christmas.