Sony Santa Monica: "We're not helping out with The Last Guardian"
Director of technology quashes rumours of collaboration with Team Ico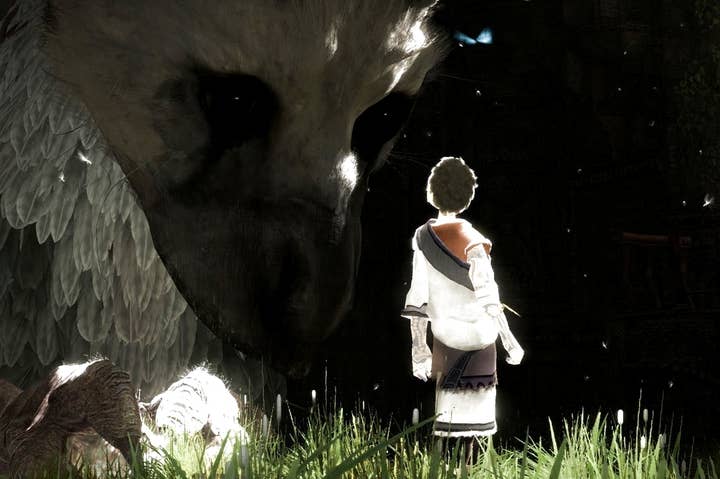 The director of technology at Sony's Santa Monica Studio, which recently released God Of War: Ascension, has cleared up any rumours that it's contributing to the development of missing in action adventure The Last Guardian.
"I'm never really sure how that got in the press, because as far as I'm aware we're not helping out with The Last Guardian," Tim Moss told Eurogamer.
"The only way you can say that is the knowledge that we contribute back to the central tech groups benefits The Last Guardian. So I'm guessing someone was slightly misquoted."
It was actually Shuhei Yoshida, head of Sony's worldwide game development studios, that was the starting point for the rumours. In an interview with Wired he responded to a question about developers from the Santa Monica studio travelling to Japan to help out on The Last Guardian with what seemed to be a confirmation.
"Well, you know, it's not just Santa Monica. We have great tech people in Worldwide Studios. We have a central tech group in the U.S. and the U.K. so we are giving them whatever help they need. Technically, we have the best engineers in the U.S. and Europe, so these teams are helping them, giving advice."
Santa Monica's other director of technology Christer Ericson, said visits between studios were not uncommon.
"The different Sony first-party teams do not necessarily actively work together, but we do communicate with each other," he explained.
"We tend to visit each other several times a year, and doing so we may exchange ideas. They've been here, and we've been there. We do ask each other how are you doing that, and just sometimes go over to provide feedback."
It's been a long road for The Last Guardian. Videos of it first began to circulate in May 2009, but the 2011 release date came and went. Since then the game has been conspicuously missing from Sony presentations, and designer and director Fumito Ueda is no longer a full time Sony employee. Last month he posted a message on his website, ensuring fans that the game was still in production.
"While it's been a long time coming, The Last Guardian remains under my creative supervision and is still in development by an incredibly talented team," said Ueda.
"I should also mention that details regarding The Last Guardian's release is solely decided by Sony Computer Entertainment, not myself. Please keep an eye out for their official announcement."