Sony Corp. to delay Q1 report over The Interview hack
Sony Pictures Entertainment's financial applications will be offline until February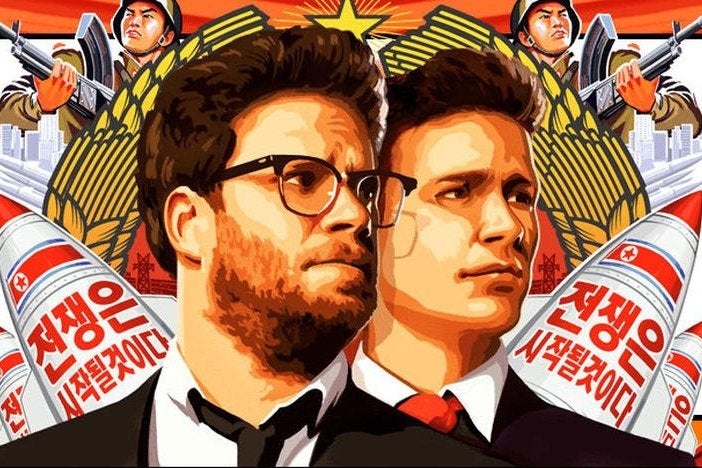 Sony Corp. is seeking to delay its first quarter earnings by a month due to the recent "cyberattack" on its film studio, Sony Pictures Entertainment.
The company was hacked in November last year as it prepared to release The Interview, a film that uses the North Korea and its leader, Kim Jong-un, as the subject of satirical comedy. A group known as "Guardians of Peace" has claimed responsibility for the attack, though it has been widely reported - if not definitively proved - that it was sponsored by the North Korean government.
The attack was extremely damaging for Sony Pictures Entertainment (SPE). A huge amount of data was compromised and published, including personal information of company employees, sensitive emails from high-ranking executives, and even entire movies that were still awaiting release.
According to a statement released this weekend, the damage to Sony Pictures Entertainment's network and IT infrastructure was so severe that its financial and accounting applications offline until early February.
"After the restoration of these applications, SPE will immediately commence the actions necessary to close its third quarter financial statements. However, even with the anticipated restoration of these applications in early February 2015, SPE will not have sufficient time to close its financial statements in time for submission of the quarterly securities report in the middle of February 2015."
As such, Sony Corp. has asked the Financial Services Agency of Japan for an extension of its submission deadline to March 31, 2015 - just over 6 weeks later than usual. No fixed date for the publication of those results was provided.
On this occasion, Sony Computer Entertainment was not the target of the hackers, and there was no obvious impact on its services. However, this is the second high-profile cyberattack to hit Sony Corp. in recent years, the first of which brought the PlayStation Network to its metaphorical knees for several weeks back in 2011.
It also resulted in a large amount of customer data being compromised. The settlement process for those affected in the 2011 attack began last week.