Sony considers spin-off
Kaz Hirai says directors are discussing investor proposal to split off entertainment business from electronics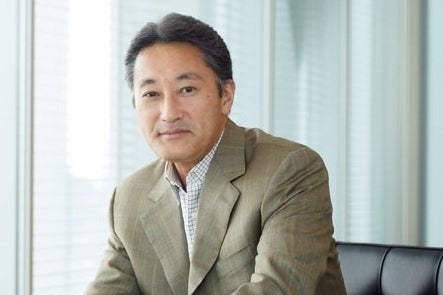 Last week, major Sony investor Dan Loeb pushed for the company to split up its entertainment and electronics businesses, saying it had two strong business, "each obscuring the other's true worth." According to a Bloomberg report today, Sony's board of directors has started discussing the idea.
"It's only a start," Sony CEO Kaz Hirai is quoted as saying. "It's important that the board will discuss this and come to a decision that represents Sony's stance."
Hirai didn't give any indication on when that decision could be expected.
Loeb, whose Third Point, LLC controls more than $1.1 billion worth of Sony shares, wants the company to separate its Sony Entertainment business (music publishing, cable networks, movie and TV production) from its Sony Electronics operations, which produce TVs, cameras, smartphones, and the PlayStation line of products.
When Loeb first made his call in an open letter to the company's board of directors, a Sony representative responded by pointing out Hirai has previously stated Sony Entertainment isn't for sale. However, the market reaction to the proposal may have the directors thinking twice. Since the proposal was made, Sony shares are up 17 percent to $22.15.
Despite the interest in a spin-off, one analyst expressed skepticism about how willing Sony's management would be to embrace Loeb's proposal.
"Sony will consider how to keep control of the company and may be forced to throw a bone to prevent a long, ugly fight," Atlantis Investment Research Corp. president Edwin Merner told Bloomberg. "They will try to give up as little as possible and are no doubt receiving advice on how to fight off the aggressor."