Sony backs away from FIFA sponsorship
Company cites stringent finances, but decision arrives amidst allegations of corruption within FIFA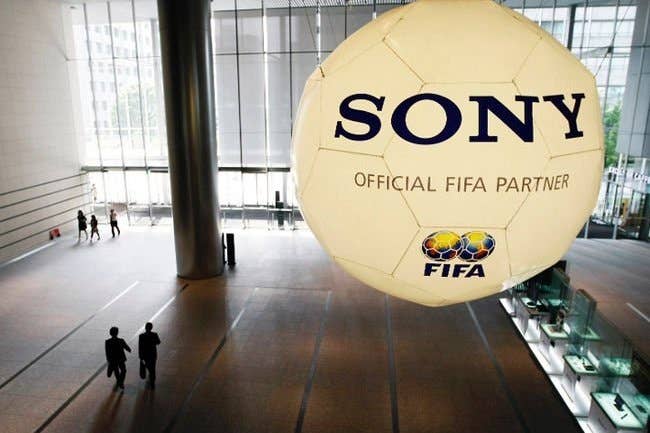 Sony will not renew its sponsorship contract with FIFA, citing the rising costs of doing so as the reason.
According to a report from the Nikkei, Sony's eight-year contract was worth ¥33 billion ($279m at the current rate) when it was signed in 2005, making it one of FIFA's six official partners. As a result, the company's brands - including PlayStation - have been used in the sales and marketing for more than 40 football tournaments, including the 2010 and 2014 World Cups.
A description on Sony's official site explains its reasons for the partnership. "[It] allows all of our businesses-electronics, games, movies and music-to globally associate with the emotion and excitement of football and FIFA events and show billions of people around the world how Sony enhances the way they live, work and play."
Sony's explanation for ending the relationship is that, given its current financial position, the possibility of rising sponsorships costs was enough to discourage it from renewing the contract.
However, FIFA is currently facing public scrutiny over allegations of corruption, specifically around voting on elections for posts within the organisation, and the process by which host nations for the World Cup are decided. The situation is all the more severe due to reported human rights abuses in Qatar, as the country makes preparations for the 2022 tournament.
According to The Daily Mail, Sony expressed its concerns about "integrity, ethics and fair play" within FIFA back in June, and it has now followed the airline Emirates in backing away from its sponsorship contract.