Sony adds $200m in expected losses
Fiscal year forecast now shows near $1.2 billion loss thanks to PC business and physical media demand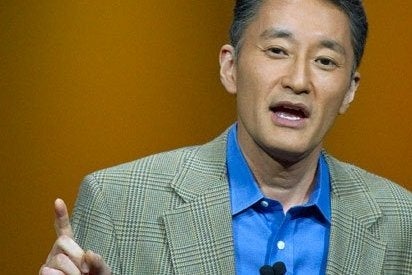 Sony has added nearly $200 million in losses to its fiscal year forecast, pushing its total expected losses to more than $1.2 billion.
For the year ended March 31 2014, Sony now expects a net loss of ¥130 billion ($1.27 billion), significantly more than the ¥110 billion ($1.07 billion) it forecast in February. Pull back a little further and Sony's situation looks even more precarious: looking ahead at the end of the last fiscal year, Sony expected to make a ¥50 billion ($489 million) profit.
Sony has attributed the change to unforeseen expenses associated with its exit from the PC market, which it announced in February. Evidently, the company's PC sales - both those in the fiscal year ended in March and those expected in the next fiscal year - were lower than it expected even three months ago.
"Consequently, Sony expects to record write-downs for excess components in inventory and accrual of expenses to compensate suppliers for unused components ordered for Sony's spring PC lineup," the company said in a statement.
"In addition, certain restructuring charges are expected to be recorded ahead of schedule. As a result of these factors, an additional total amount of approximately ¥30 billion in expenses is anticipated to be recorded in the fiscal year ended March 31, 2014."
Sony also noted ¥25 billion in, "impairment charges mainly related to its foreign disc manufacturing business." The demand for physical media has shrunk faster than the company anticipated, particularly in Europe.
These losses were all partially offset by the numerous cost-saving measures Sony has implemented over the course of the fiscal year, which included property sales, retail closures and substantial redundancies. Nevertheless, operating income has been cut from ¥80 billion to ¥26 billion.
Sony will release its full fiscal year results on May 14 2014.