Sonic the Hedgehog beats Detective Pikachu in US opening weekend
Update: Sonic grosses $210 million worldwide in ten days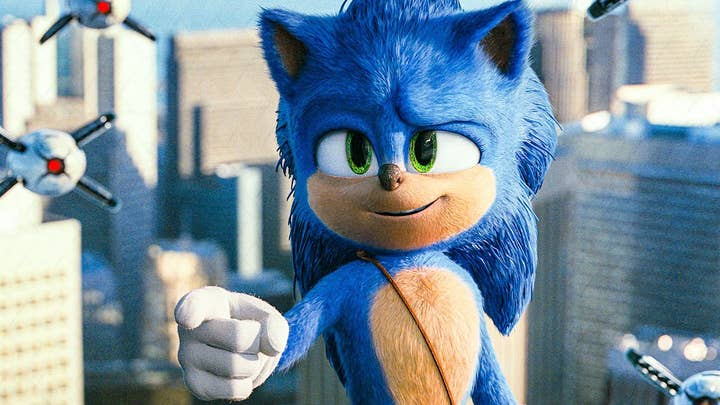 Original story, February 17, 2020: The live-action Sonic the Hedgehog film grossed $57 million at the US box office in its opening weekend, outpacing Detective Pikachu to set a new record for video game adaptations.
Former record holder Detective Pikachu pulled $54.3 million during its opening weekend in North America.
Overseas Sonic grossed $43 million from 40 markets, placing its total opening weekend revenue at $100 million -- still $61 million behind Detective Pikachu on the world stage.
Critics were largely unimpressed by the film and divided on Jim Carey's turn as evil genius Dr. Robotnik, but the blue blur was a hit with cinema goers, receiving 95% audience review score on Rotten Tomatoes.
The film's success comes despite its troubled history, after director Jeff Fowler opted to redesign Sonic following fan backlash to the original trailer; this saw the release date pushed back by four months.
According to The Hollywood Reporter, Sonic the Hedgehog is expected to gross $68 million total over the long weekend.
Update, February 26, 2020: The live action Sonic the Hedgehog movie Sonic has become the number one film globally for two weekends in row.
Grossing a box office of nearly $210 million in ten days, the Sonic movie hasn't lost momentum since performing Detective Pikachu in the US during opening weekend.
The total US box office so far is $107 million. In a statement, Sega described the movie's success as a "new page in the history of video game films."