Sold Out: "Nintendo does not exclude you, it just asks you to up your game"
CEO Garry Williams says "the opportunities are there" for boxed games on Switch following digital indie gold rush
Indies may be swarming to Nintendo Switch, but boxed publishers still seem reluctant to commit significant resources to the console - despite its continuing popularity.
Just last week Electronic Arts confirmed it's still undecided whether to ramp up support for Nintendo's new device beyond another FIFA outing, but other publishers remain confident they can achieve decent sales on Switch.
Two examples are Team17 and Sold Out, which last week confirmed a partnership to bring boxed versions of Overcooked and Worms WMD to market. While Team17 has already seen success digitally with both these titles, as well as The Escapists 2, Sold Out is one of the few boxed publishers venturing into the Switch market.
It's not surprising that Sold Out is in the minority. Third-parties have historically failed to outsell Nintendo's own titles on formats such as Wii and DS - and even the fastest selling third-party title on Switch is the Mario-front Ubisoft crossover Mario + Rabbids Kingdom Battle.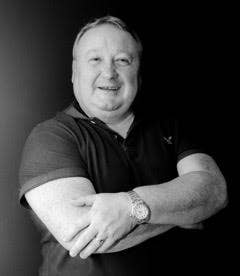 But Sold Out CEO Garry Williams argues that tales of third-party struggles on Nintendo formats have, to an extent, been exaggerated and says there is greater potential for publishers such as his own than people think.
"There are many companies who have managed to earn really good revenues through Nintendo hardware sales to consumers," he tells GamesIndustry.biz. "When I worked for Imagineer in Japan we made some very welcome revenues making Sim City SNES, many of us also did well on GameCube, Wii and DS.
"The opportunities are there. Nintendo does not exclude you, it just asks you to 'up your game'. If it were easy, everyone would be doing it."
The key lies in the type of titles you release for Switch. Williams predicts greater demand for multiplayer family experiences, particularly in the run-up to Christmas as Nintendo reaches out to its traditional audience with titles like Super Mario Odyssey.
But he also argues that Switch titles can be "relatively simple and cost-efficient to make" providing they are of a high quality with a solid appeal to traditional gamers, citing both FIFA and Binding of Isaac as prime examples.
"Sold Out is not in the business of 'vanity publishing'. If we were not certain we could generate profits, we would not enter the Switch boxed retail market"
More risks can be taken within the digital market, of course, and plenty of studios have been taking them - to the point where industry professionals were growing concerned that the market was already in danger of saturation. Even so, many indies found they were selling more copies on Switch than all previous platforms combined.
But when it comes to boxed product, you have to be confident your title is going to appeal to as many Switch owners as possible.
"The boxed retail model is a tough model on Switch so you need to feel pretty certain your title works before entering the market," Williams acknowledges. "Luckily for us, the Team17 Switch releases are tried, tested and proven on the Nintendo decks. Overcooked, for example, is a double BAFTA-winning title and already successful on the Nintendo format.
He continues: "Sold Out is not in the business of 'vanity publishing'. If we were not certain we could generate profits, we would not enter the Switch boxed retail market. Nintendo simply delivers the platform for success and it is up to third-party publishers to decide how best to either get on board or to watch the sales juggernaut leave the depot."
Part of the current challenge for boxed publishers on Nintendo Switch is the lack of shelf space at specialist retail. GAME branches currently have much smaller sections reserved for Nintendo stock when compared to Xbox and PlayStation, and even supermarkets such as Tesco still do not make room for Nintendo's products in all stores.
This is partly a hangover from Wii U, with Switch directly replacing its far less predecessor's positions in stores, but is also due to the small install base. But Williams is confident that as Switch continues to sell, retailers will make more room available for products such as his.
"If Switch continues at its current pace then it will receive the same space in store," he says. "Content is king and retail will support whatever the customer is choosing to buy as long as there are significant revenues delivered in the process."