SockMonkey Studios wins GamesIndustry.Quiz (again)
Deliver The Moon developer triumphed in trivia test that wrapped up first day of Investment Summit Online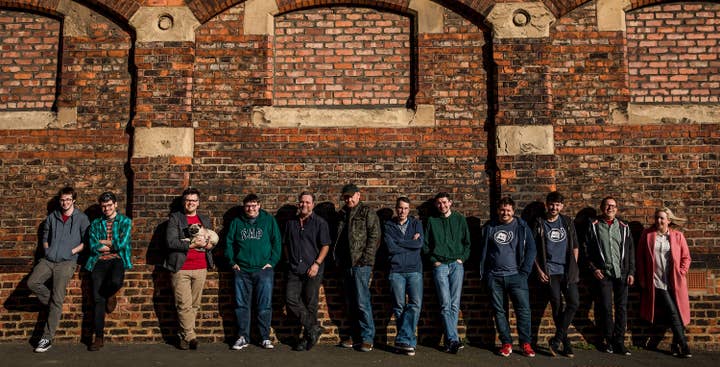 UK indie developer SockMonkey Studios has once again won the GamesIndustry.Quiz.
As with our previous Investment Summit Online, we ran a livestreamed pub quiz for attendees. And, as with our previous Investment Summit Online, the Middleborough-based studio scored the most points.
The quiz consisted of four rounds for a maximum of 40 points. Categories included things that happened 20 years ago, things due to happen next year, quotes from famous leaders and a rather awkward 'What's in the box?' round.
Seven teams took part, although their chosen names makes it hard to discern which studios were participating. I'm fairly confident 'OB' was Cardboard Sword's Olly Bennett.
Below you can find the final scores and full rankings.
1. SockMonkey Studios -- 25 points
2. Cowboyz -- 23
3= Team Weird -- 22
3= Smell You Later -- 22
4. OB -- 17
5. Bad Logic -- 15
6. Darpie -- 12
You can try out the quiz yourself by watching the video replay below.
There is no quiz today, but we do have the Investment Summit special edition of the Games Industry Gathering, a Zoom-based networking event for participants. You'll need to register a ticket to the summit to take part.
The Investment Summit Online resumes at 5pm UK / 12pm ET / 9am PT today, with takes from Xsolla, Double Loop Games' Emily Greer, Execution Labs' Jason Della Rocca and more.