So you want to launch a Kickstarter
GDC 2013: Tips on what works and what doesn't when it comes to crowdfunding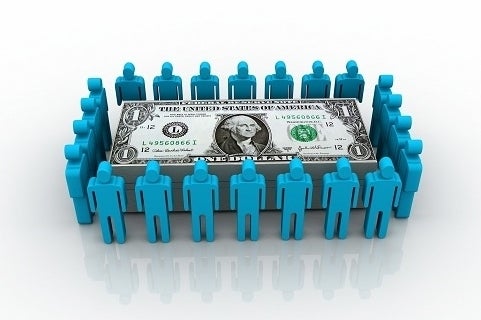 It's no secret that finding funding is a significant challenge for indie developers looking to get their projects off the ground. And with the recent rash of Kickstarter success stories giving many indies reason to be hopeful, ICO Partners CEO Thomas Bidaux delivered a talk at the Game Developers Conference Independent Games Summit today offering advice for those considering going the crowdfunding route.
"Kickstarter is a wonderful thing for video games, but it's not going to work for everybody," the head of the UK-based consulting firm cautioned the audience.
Bidaux based his talk on insights gleaned from tracking publicly available data for successfully funded Kickstarter projects, along with some surveys from those who'd successfully funded their own projects. Bidaux's number one tip? Set the goal right. His number two tip? Set the %&$!&@ goal right.
"People are weird," Bidaux explained. Even though Kickstarter is a sort of risk-free platform, where people only get charged for their pledge if a project successfully reaches its funding goal, Bidaux said people don't want to back a project if they aren't sure it will reach that goal. So if you set a goal that's too high at the outset, people will hold off, reasoning that the project isn't likely to make its goal. And as the days and weeks of the campaign go by, that stunted start makes it much harder to recover, as people only become more convinced of failure the longer a project goes without momentum. As a result, projects that fail tend to finish drastically short of their goal.
There are two more crucial things a good Kickstarter campaign needs: an already established community--such as the fanbases veteran developers have brought to bear on their Kickstarter projects--or really great PR and press connections. Bidaux said having both is an ideal situation, and it's possible to get by with just one or the other. But success with neither of those qualities is rare. (Success of any kind on Kickstarter game projects is uncommon, actually; Bidaux said only 30 percent reached their funding goals last year.) Managing interactions with backers and pushing public relations are so important that Bidaux suggested hiring specialists for the duration of a campaign just to make sure those things get done right.
Proper positioning was another key point for Bidaux. Kickstarter tends to be a good platform for niche projects, he said, especially those slated to appear on PC, Mac, and Linux without DRM. On the other hand, games aimed at kids and iOS, mass market, or free-to-play titles have all struggled mightily to reach their goals.
Assuming a developer messes something up along the way, it's important to be reactive. Bidaux cited the Shadowrun Online project, which was originally pitched as a free-to-play title and stumbled out of the gate. Once the designers decided to adopt a Guild Wars model where players pay for the game up front and then play for free afterwards, pledges picked up and the project made its goal.
Finally, Bidaux offered some best practices for running a Kickstarter drive, telling developers to plan well in advance, possibly taking the month off just to focus on the campaign. He emphasized making sure they had ways to generate buzz and excitement for the key launch window (first two days or so), but also having an ace or two up their sleeve for the final days, when last-minute pledges come rolling in. Bidaux showed a graph of pledges for Strike Suit Zero broken down by day. It was a clean "U" shape, with the exception of a small surge in the middle of the campaign, which he explained represented a surge of pledges once the project passed its funding goal.