Ico Partners: Video games see fewer crowdfunded projects, steady amount funded in 2018
Trends indicates Kickstarter is stabilizing, with a higher percentage of quality projects as platform matures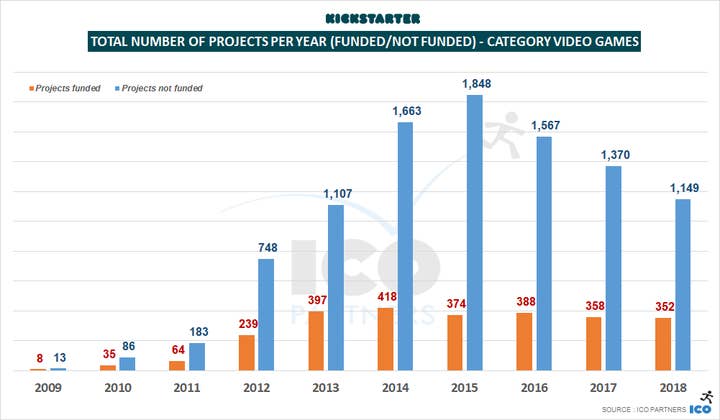 2018 was far from a landmark year for crowdfunding video games, but it was an interesting one. Crowdfunding on the whole appears to have found some stability and maturity across Kickstarter this year, especially for tabletop and video games, but Fig is starting to show signs of struggle.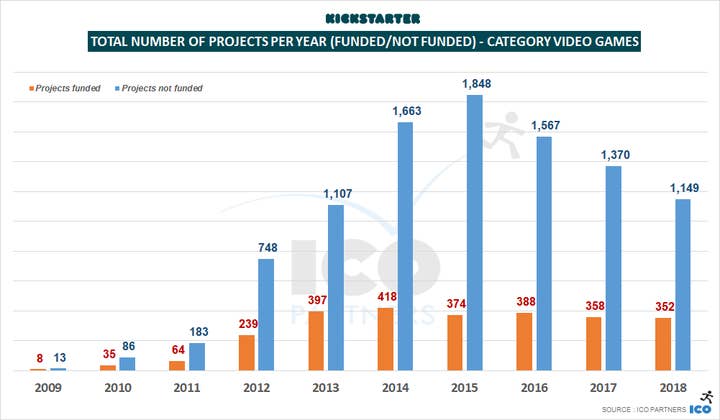 Ico Partners analyst Thomas Bidaux has published his annual blog post on games and crowdfunding for the year 2018, observing general trends across Kickstarter and other crowdfunding platforms as well as trends specific to video games. In it, one of the major takeaways is that the games category is the only main project category experiencing growth, and now represents one-third of all money raised on Kickstarter - but the vast majority of that stems from tabletop games, not video games.
In general, Kickstarter as a platform saw its lowest amount of money raised in 2018 since 2014, and another sharp decrease in the total amount of projects as well. However, even though the total number of projects is decreasing, the total number of funded projects only dropped by 3% year-over-year, which Bidaux says indicates that projects across Kickstarter are of a higher quality overall.
Video games specifically saw a total of 352 projects funded in total (compared to 2,336 tabletop projects and 404 playing cards projects) and raised $15,862,307 across successful projects. Though that funding number is the lowest amount video games raised on Kickstarter since 2012, it's only a slight dip from 2016 and 2017. The category saw a bigger drop in total projects - down 15% year-over-year. Bidaux once again attributes this as a reflection of the Kickstarter-wide trend of fewer projects, but a higher percentage of high-quality ones.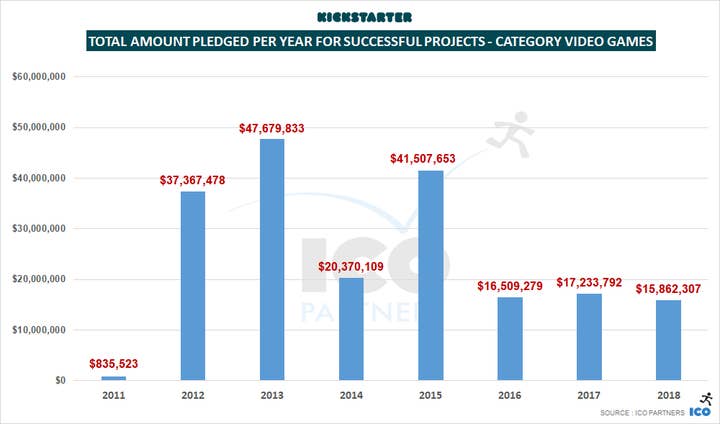 All of that is Kickstarter. On Fig, things look a touch more grim. In total, successful projects on Fig raised only $441,044 in 2018, compared to $5,613,561 in 2017. About half of the money raised in 2018 was from a single campaign - Soundfall. Bidaux notes that Fig's project curation may have a lot to do with the platform's struggles, as it seems to have trouble selecting projects that will get successfully funded.