Skylanders hits $1.5 billion lifetime revenue
Skylanders Giants sold 500,000 units in its first two weeks on sale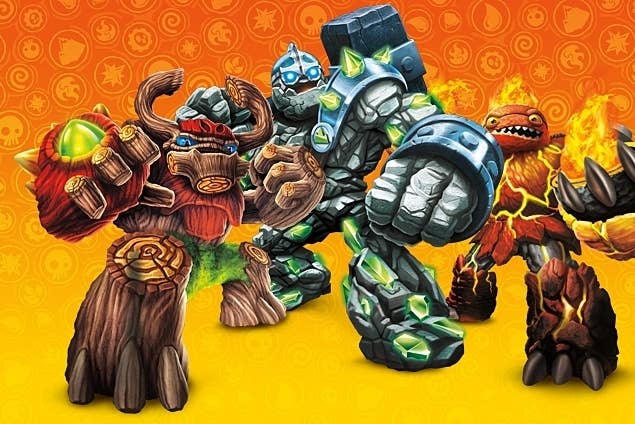 Activision has responded to the sales for Disney Infinity with an update on the performance of its own toy-game hybrid: Skylanders Giants sold more than 500,000 units in its first two weeks on sale, bringing the total revenue for the Skylanders franchise to more than $1.5 billion.
That figure includes both Starter Packs and Portal Owner Packs. Activision also claims that, if you factor in revenue from games, toys and accessories, Skylanders Giants is the most successful game of the year in Europe and the US in terms of dollars earned.
"We've accomplished this unmatched level of success by consistently delivering magic to our passionate, young fans," said Activision CEO Eric Hirschberg in a statement. "And the best is yet to come."
The "best" is presumably Vicarious Visions' Skylanders Swap Force, which is released worldwide next month. Swap Force will be the third full console release for the Skylanders franchise in little more than two years - a further three games have been released for iOS devices - though Activision has stated that it is not concerned about saturating the market.
The new lifetime revenue total of $1.5 billion indicates that the series is as lucrative as ever. The series debuted in October 2011, and didn't reach $1 billion in sales until February 2013. It has added a further $500 million in just seven months.
Note: This article originally compared Skylanders' global sales to the US retail figures of Disney's Infinity (294,000 in first two weeks). We've since removed that comparison, which isn't apples-to-apples.