Disney Infinity sells 294,000 in first two weeks
Spokesperson touts "strong start" for starter packs in US, company pleased with global launch performance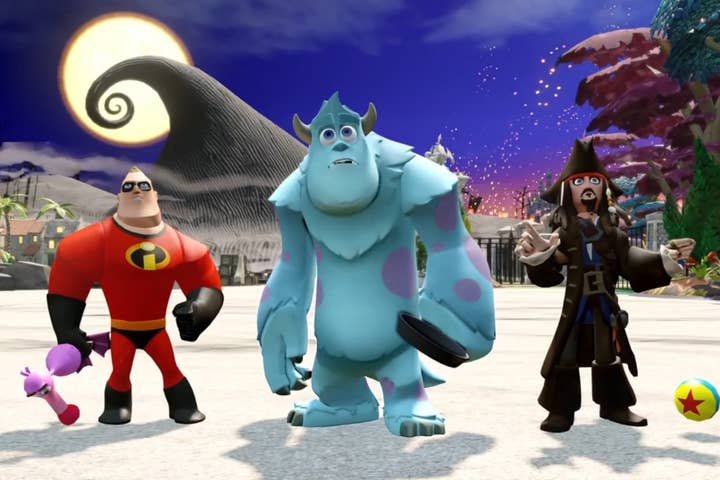 Disney Interactive is banking big time on the success of its new Disney Infinity toys-to-life game, and a spokesperson for the company told GamesIndustry International that the game's launch last month went well.
"Disney Infinity sales are off to a strong start, selling 294,000 starter pack units in the US during the last two weeks of August," the spokesperson said. "We're very pleased with the launch in both the U.S. and globally, and believe Disney Infinity is well-positioned for the critical holiday sales season."
The game finished third in the NPD Group's US retail sales chart for August, behind only Madden NFL 25 and Saints Row IV.
The Wall Street Journal reported that Disney has spent more than $100 million on development of Infinity, with a former employee of the division calling it a "Hail Mary [play] with a tremendous amount of pressure to be a hit." Disney CEO Robert Iger was also quoted as saying, "If Infinity does well, it bodes very well for the bottom line of this unit... If it doesn't do well, the opposite will be the case."