Six state treasurers leaning on Activision Blizzard
Investment and finance heads from California, Delaware, Illinois, Massachusetts, Nevada and Oregon ask for a meeting to discuss company's response to scandal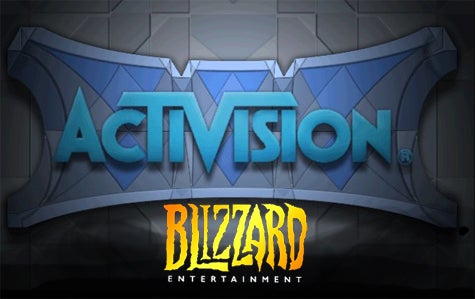 A group of six state treasurers have asked for a meeting with Activision Blizzard's board of directors to discuss the company's recent scandals and lawsuits over sexual harassment and gender discrimination, according to an Axios report.
The site says the elected officials from California, Delaware, Illinois, Massachusetts, Nevada and Oregon made the request in a joint letter sent to the publisher last month, saying that they would consider voting against the re-election of incumbent Activision Blizzard board members.
Last month the shareholder SOC Investment Group called on Activision Blizzard CEO Bobby Kotick to resign, as well as asking for longtime board members Brian Kelly and Robert Morgado to be replaced by diverse candidates.
While Illinois has some confirmed investment in Activision Blizzard, the treasurers did not say exactly how much stock is accounted for between them. However, they are responsible for overseeing their states' pension funds and other investments, collectively managing roughly $1 trillion.
"We're concerned that the current CEO and board directors don't have the skillset, nor the conviction into these sweeping changes needed to transform their culture, to restore trust with employees and shareholders and their partners," Illinois treasurer Michael Frerichs told Axios.
He added that the letter was intended to put public pressure on Activision Blizzard to act in addition to protecting the states' investments.
Last month, the Activision Blizzard board of directors gave Kotick a public vote of confidence just hours after a Wall Street Journal report was published saying that among other things, Kotick had once threatened to have his assistant killed, and had intervened to overrule an HR recommendation that a senior Call of Duty developer be fired for sexual harassment.