Sharkmob on balancing social responsibility against revenue
"It's not only about taking social responsibility, it's also about the team being proud of what they make," says CEO Fredrik Rundqvist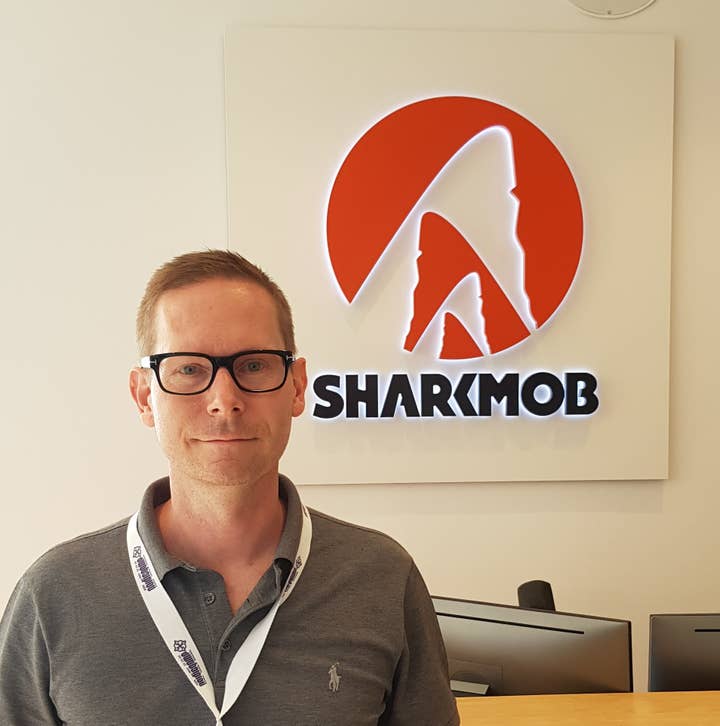 "It's the dream, isn't it?"
Those are the words of Sharkmob CEO Fredrik Rundqvist on the developer's recent acquisition by Chinese gaming giant Tencent. Though a multi-headed hydra of hedge investments, Tencent is by far the largest game company in the world, grossing $19.7 billion from the sector last year alone.
Tencent's influence reaches out into almost every corner of the industry, from controlling stakes in the most successful companies around, through to minor investments in fringe ideas. The complete acquisition of a company is not unheard of from Tencent, but it's not common either.
What does it say about Sharkmob that, two years after being founded and without a single game on the market, Tencent scooped up 100% of the developer? Rundqvist offered the typically coy corporate answer you'd expect from someone under the watchful eye of Tencent, but Sharkmob is a growing studio founded by Ubisoft veterans, working with a closely-guarded "cult classic" IP in the burgeoning European game development hub of Malmö. There's obvious potential.
GamesIndustry.biz visited Sharkmob's office in the city during Nordic Game shortly after the company was acquired to discuss why a promising independent studio would sell up before the first game is even out the door.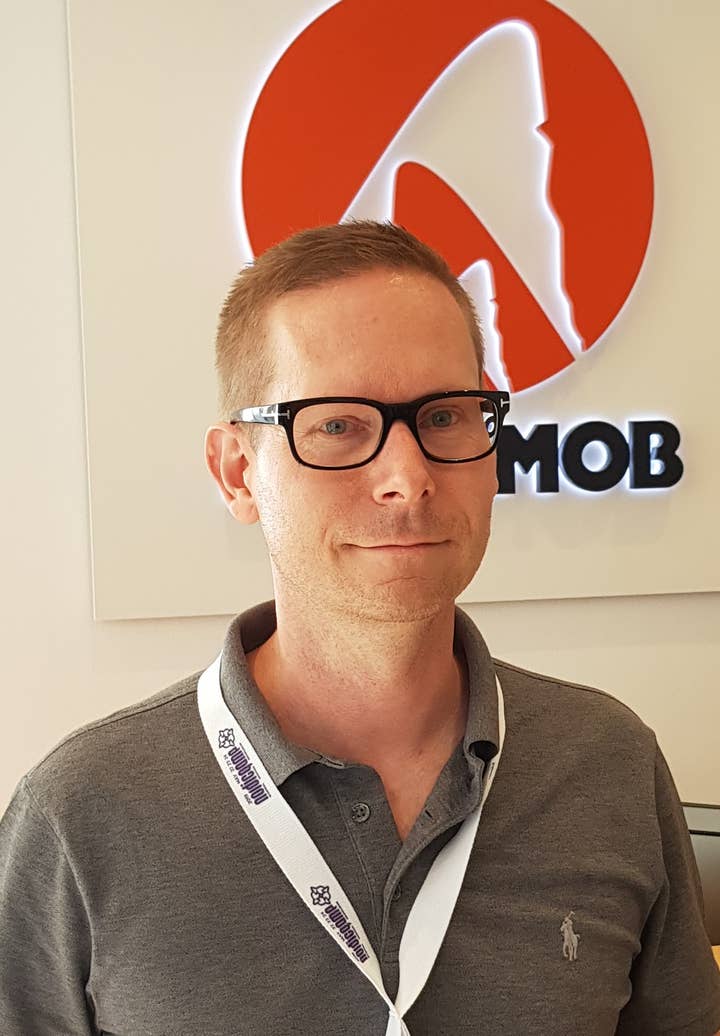 Rundqvist says the independence and creative control Tencent offers its teams is "exceptional." The deal allows Sharkmob to foster both creative and financial independence, with "almost unlimited resources and expertise from Tencent."
As the largest game company in the world, Tencent operates -- or has a stake in -- some of the most successful service-based games around. From League of Legends and Honour of Kings, to Clash of Clans and Fortnite, Tencent is the defacto king of games-as-a-service.
Rundqvist says this shift to service-based games has helped the industry go "super mass market," moving away from the 200 million to 300 million wealthy Western consumers, to three billion potential gamers around the world. Since the dawn of games like Farmville and Mafia Wars, service-based games have been tied into social media, moving beyond the isolated single-player model. This social component is of growing importance for all corners of the industry, Rundqvist suggests.
"The future of AAA games is not about platforms or business models, it's about bringing AAA production value to as many people as possible and that will happen through social multiplayer experiences," he said.
There is a correlation between social features of the game and the long-term commitment of a player, he continues.
"It's a simple formula of the more interactions you can have with other people, the longer you will stay in that game. That's where our interests lay, definitely."
However, in a world where both the World Health Organisation and the American Psychiatric Association have their own gaming disorder-related classification, this raises questions around social responsibility. Where does a developer draw the line between player retention, and player exploitation?
"The team is making a number of conscious decisions to be on the right side of these issues, and how to balance those questions"
"I'm very sensitive to this," said Rundqvist. "It's definitely a case where you evoke a certain level of passion with people, there is always a risk that some of those have conducted some sort of unhealthy behaviours. I think it goes with anything that's very attractive to your brain, that can happen.
"As a parent -- I have two sons at home -- I'm extremely sensitive to these issues and I think it's good that the industry and legislation and different regulators around the world are looking at this... Companies will self-regulate because of the need to take social responsibility, but there will also be legislation that will keep on regulating how people consume content. Like we've had in the movies, for a long time, and on TV where we all agree to certain age restrictions. It's not difficult to imagine time restrictions or something similar.
"It's always a balance between personal integrity and if someone else should decide. Some people push that all the way to the debate around drugs. Should someone else decide about my body and what I do? I'm not taking sides, I'm just saying that for us as a company, we do recognise there is a social responsibility with these questions. Me as a parent, I can see firsthand that we need to take a big responsibility around these questions."
When pressed on how Sharkmob was taking "big responsibility," Rundqvist was unable to provide specifics, saying he didn't like to interfere on a design detail level as CEO. According to him, it's an evolutionary process, based on player feedback. Also, while monetisation is a business decision, Rundqvist says it ultimately falls to designers and directors to determine the experience they want to create and how monetisation fits around that.
"We're trying to encourage as much ownership as possible around the design and features for all the different teams in the studio," he said. "I think it's not right for me to micromanage the design process... I can say that the team is making a number of conscious decisions to be on the right side of these issues, and how to balance those questions.
"It's not only about taking social responsibility, it's also about the team being proud of what they make. There is a fine line there. It's different for different people. I'm not here to judge anyone else. But the team has a clear idea of where to draw that line and I'm very happy with the decisions they have taken so far."