Shadow of the Eternals Kickstarter cancelled
Precursor Games to pull the plug on crowdfunding campaign, promises to re-launch in weeks with "exciting new developments"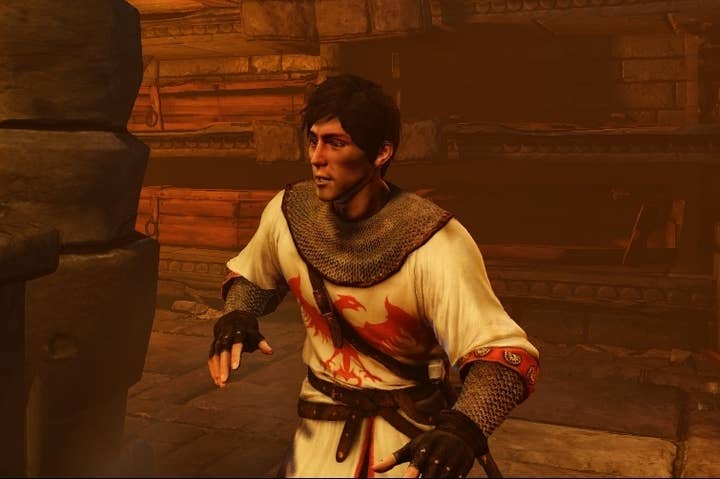 Precursor Games raised plenty of eyebrows with its crowdfunding campaign for a spiritual successor to Silicon Knights' Eternal Darkness, but it hadn't raised the money it needed. Precursor today announced it would be halting the Kickstarter three weeks into a five-week campaign, and with less than $300,000 raised of the $1.5 million originally sought. Precursor CEO Paul Caporicci explained the move today in an update to the project's Kickstarter page.
"Since we announced this Kickstarter campaign we have seen more support from our community than we had ever hoped for," Caporicci said. "Along with this support has come a host of a new exciting opportunities that will make the game better than we envisioned. As a result, we have chosen to temporarily take down the Shadow of the Eternals crowdfunding campaigns on both Kickstarter and our own website on Thursday, June 6."
Caporicci promised that the Kickstarter campaign would be re-launched in a few weeks with more news about those opportunities. In the meantime, the current Kickstarter campaign will be closed shy of its goal so backers won't actually be charged, and Caporicci said pledges made through other channels will be fully refunded via PayPal.
The Shadow of the Eternals Kickstarter has drawn attention for the participation of Silicon Knights founder and Precursor Games chief creative officer Denis Dyack. The developer had kept a low profile since Silicon Knights laid off much of its staff after releasing the critical and commercial flop X-Men: Destiny, and a report surfaced with former employees accusing Dyack of intentionally diverting resources from that game in order to prep an Eternal Darkness 2 demo to shop around to publishers. (Precursor confirmed that it purchased art assets from Silicon Knights to use for Shadow of the Eternals.) Dyack finally addressed the accusations in a video during the Kickstarter campaign, saying he had previously kept silent on them because he didn't think anyone would believe them.